Why consider Homemade Infant Formula?
The importance of breastfeeding cannot be overemphasized. Breast milk is perfectly designed to meet the nutritional needs of your baby. However, if your milk is not in adequate supply, not of good quality, or if you are unable to breast feed your baby for any reason, you may want to try one of the Nourishing Traditions recipes for homemade baby formula. Both the cow's milk and meat based formulas closely resemble the nutrients found in breast milk.
The milk-based formula takes into account the fact that human milk is richer in whey, lactose, vitamin C, niacin, and long-chain polyunsaturated fatty acids compared to cow's milk but leaner in casein (milk protein). The addition of gelatin to cow's milk formula will make it more digestible for the infant. Using truly expeller-expressed oils facilitates the availability of vitamin E.
For your convenience, we have compiled many of the ingredients into a kit. The basic formula kit (Item # 4500) will make approximately 36 days worth of 36 oz. batches with many of the ingredients lasting much longer. Enjoy extra savings on three and six months kits! International kits available as well.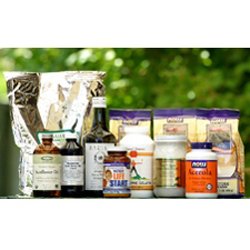 Basic Kit includes
Lactose
Bifidobacterium infantis
Fermented cod liver oil
Sunflower Oil (unrefined)
Unfiltered Olive Oil
Coconut Oil
Nutritional Yeast
Gelatin
Acerola Powder
Homemade Baby Formula Frequently Asked Questions:
Q. Where can I learn more about the homemade formula as discussed in Nourishing Traditions?
A. Please refer to the Healthy Baby Issue of the Wise Traditions Journal.

Q. Can the ingredients for the baby formula recipe be purchased individually?
A. Yes. Here is a table that shows how many batches of infant formula can be made with each ingredient.

Q. Can I use powdered whey as a substitute for the homemade whey called for in the Nourishing Traditions recipe?
A. No, the recipe requires live homemade whey.

Q. When I make homemade whey, how long does it last?
A. If refrigerated, it should last 1 - 2 weeks.

Q. How much infant formula will this kit make?
A. The basic kit (item # 5400) makes 28 days of 36 oz. batches with about half the ingredients lasting between several weeks and several months.

Q. Once made, how long does the formula keep?
A. According to the WAFP, the formula should be made fresh every 24 hours.

Q. What items require refrigeration?
A. The Natren Bifidum (unopened or opened) and the cod liver oil (once opened). The sunflower oil should be keep away from heat or direct sunlight and has a shelf life of four months.
Your baby deserves the best! Check out these favorites!

Three packs of 4 and 8 ounce sizes with CustomFlow slow-flow silicone nipples. Cap ring and nipple cover are BPA-free.

Stainless Steel sippy cup with lid, bowl and plate
Lead-Free, BPA-Free- outer durable acrylonitrile styrene plastic (AS - safe #7) which never comes in contact with any food or drink.
Quick & easy access to must-read feeding and childcare info:
The Truth About Children's Health by Robert Bernardini
Real Food for Mother and Baby by Nina Planck