I've been busy in the kitchen all week baking up coconut flour recipes for an upcoming e-book on grain-free breads. This unique gluten-free flour has certainly left me with some challenges and interesting mishaps along the way- from a medley of sad sunken loaves to some disastrous tortillas that completely stuck to the bottom of my frying pan. Yet, through all of my coconutty baking experiments, what I have learned is that when you do finally get a recipe right, the dense, chewy texture coconut flour brings to baked goods is simply irresistible. As I work to put some proud finishing touches on the upcoming coconut flour bread e-book, I hope you enjoy this "teaser" recipe for tasty coconut flour rolls!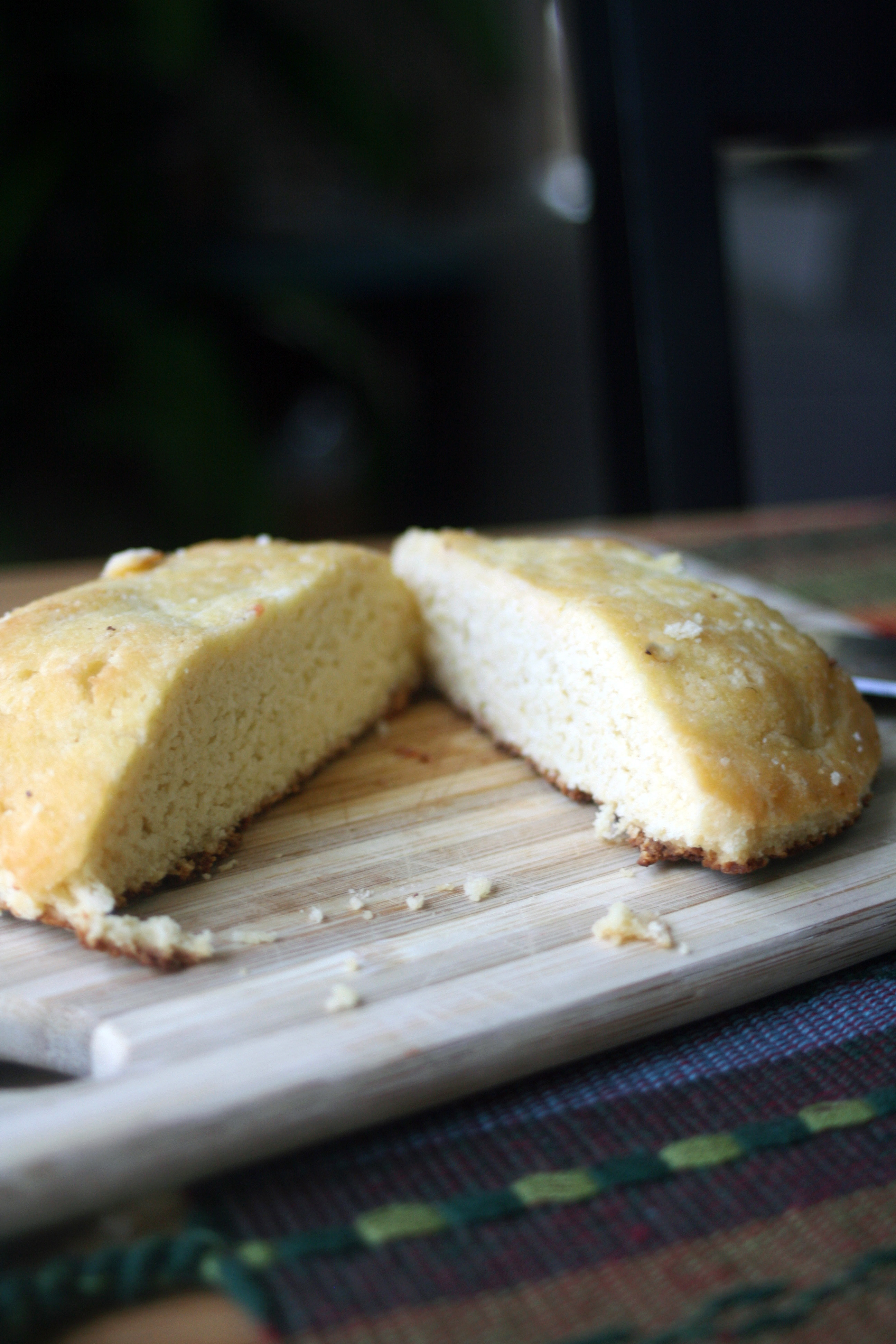 This particular recipe is for a versatile coconut flour roll that can be used in endless ways- sliced and globbed with your favorite sprouted nut butter for breakfast, set aside to be nibbled as a biscuit-style accompaniment to your dinner, or used as a way to sop up a big bowl of chili. It is a dense and satisfying roll that has a cornbread-style texture. I made 4 larger rolls with this recipe, but you can adjust the size according to how you decide to use them. These easy rolls take hardly any time to put together, and just about 15 minutes once in the oven. If you really want to be speedy, simply make them ahead of time and store in an airtight container in the refrigerator for later use.
Quick Coconut Flour Rolls
3 eggs
2 tablespoons coconut oil, ghee or blend, softened
2 tablespoons coconut milk
1/4 cup coconut flour (add 1 Tablespoon if needed to thicken)
1/2 teaspoon baking powder
1/2 teaspoons unrefined salt
1 tablespoon raw honey (for taste, optional)
Set out all ingredients and allow them to come to room temperature (This is especially true for the eggs). In a small bowl sift together coconut flour, baking powder and salt.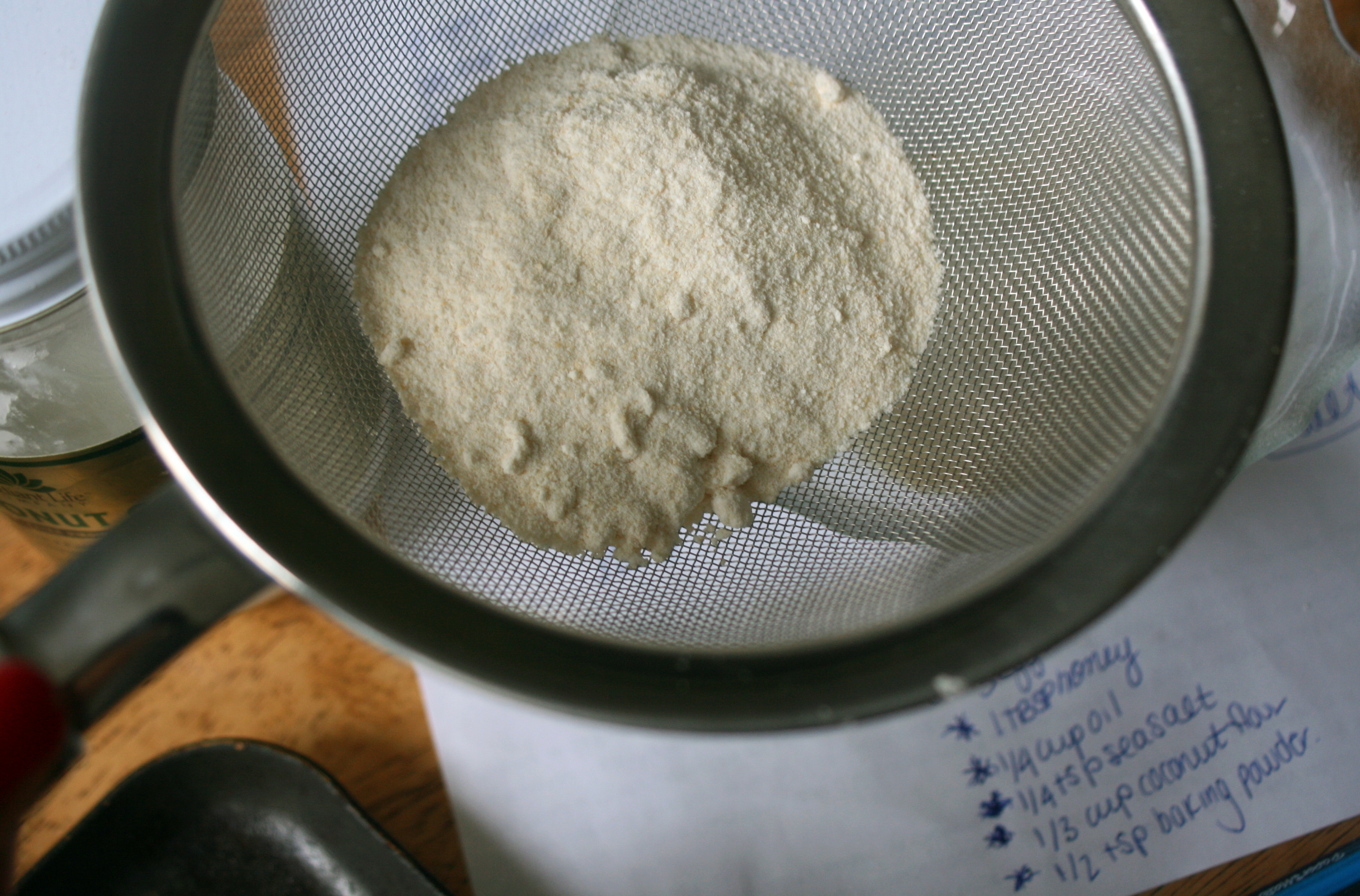 In a separate medium-sized dish add eggs, oil of choice, milk and honey to a small bowl, mixing until well combined. Starting slowly, add coconut flour blend into egg mixture. Batter will be slightly thick, but should be free from clumps.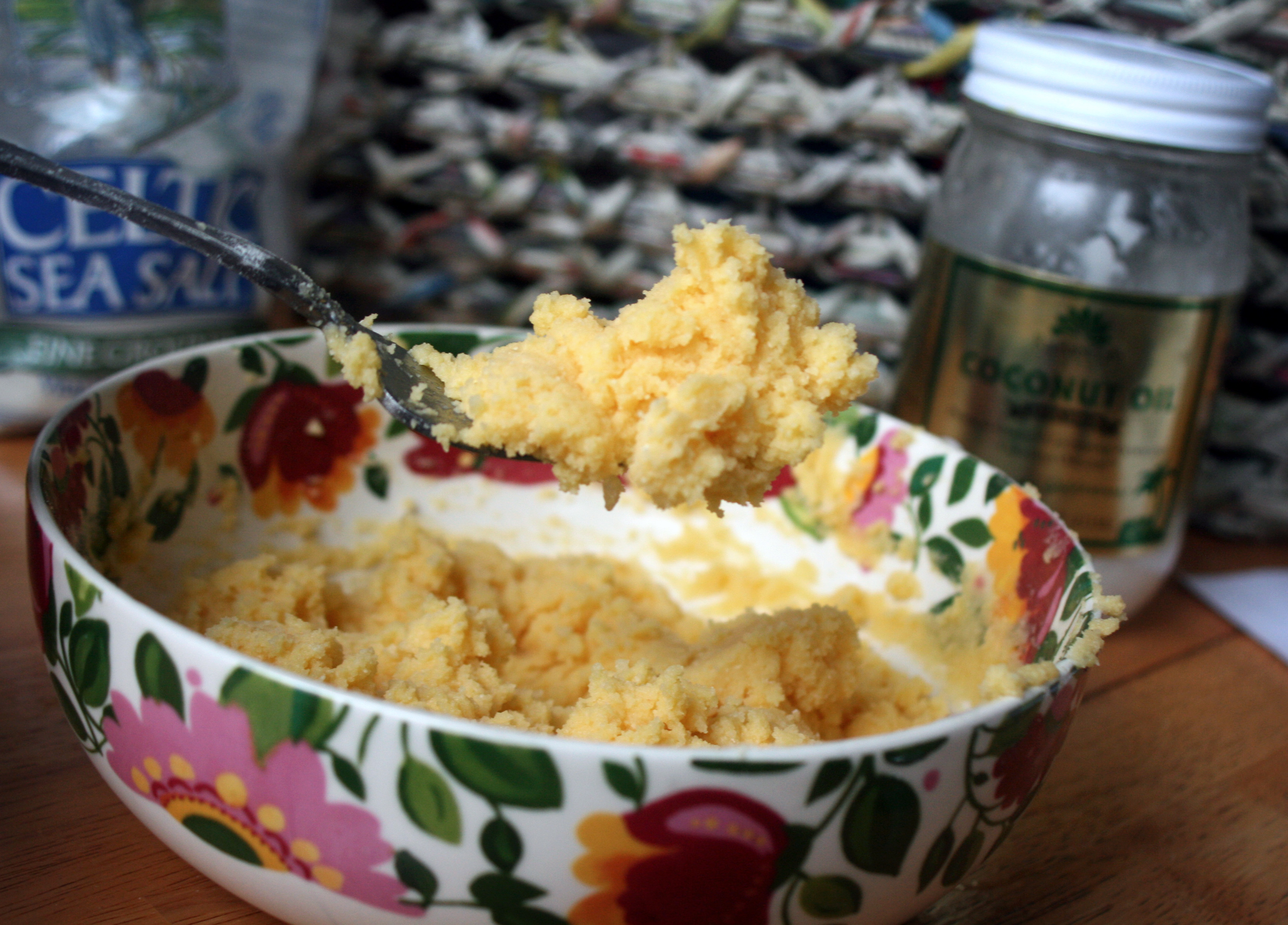 Form into about 4 balls and press down, shaping into rounds about 1/2 inch thick.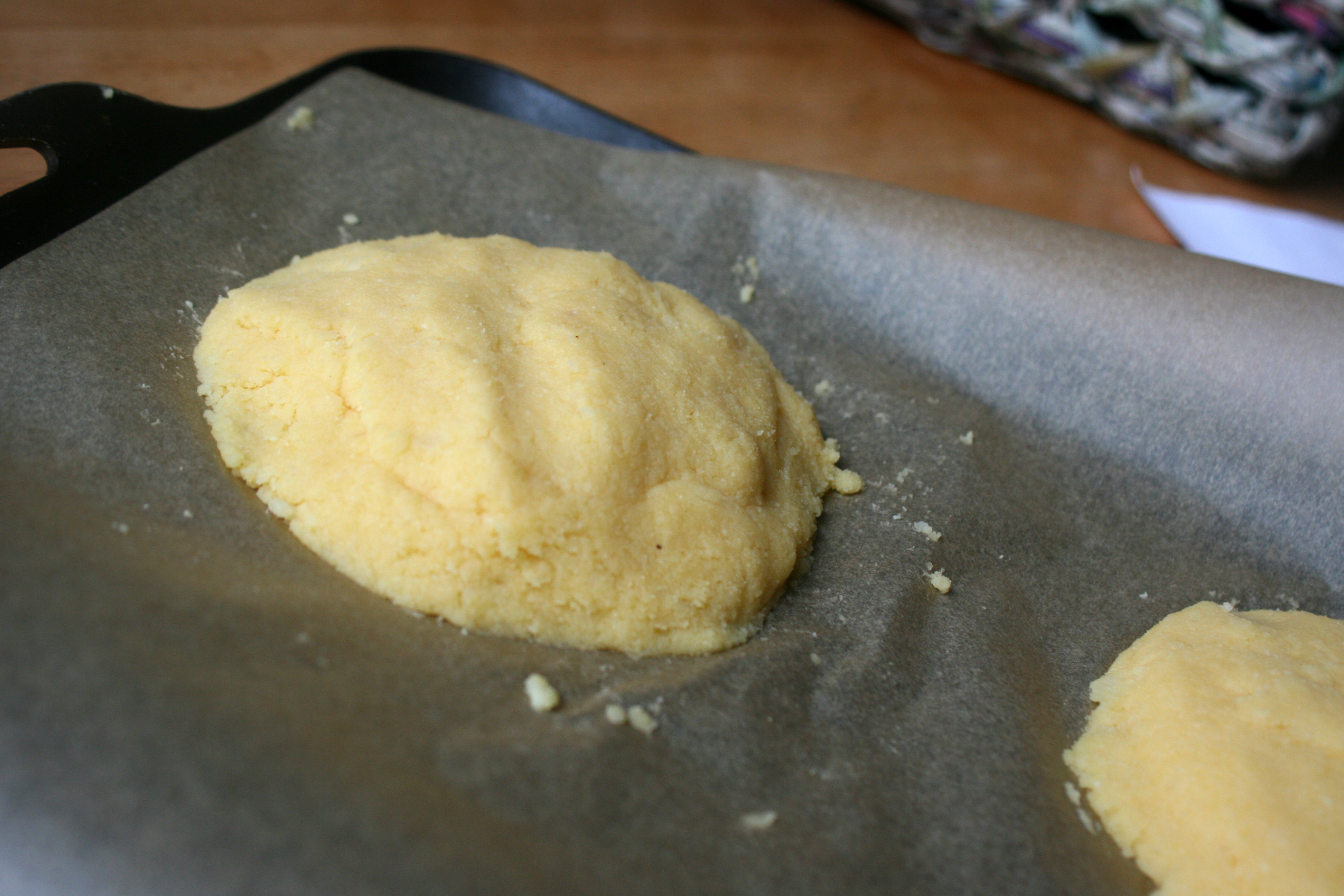 Bake at 375 for 15-20 minutes or until a toothpick can be inserted and removed cleanly. Enjoy!