As the holidays draw near, you may be on the lookout for some universal gifts that anybody can enjoy. There are so many ideas out there, it can be overwhelming. I personally love to browse the Radiant Life website in search of some fun favorites that I can gift to my family and friends. For this post, I have sifted through the website and its many different categories and pulled five items that I think could be enjoyed by any person, from your neighbor or teacher, co-worker or coach, and of course the many other friends and family you hold dear.
The first gift option is the Nourishing Traditions Cookbook by Sally Fallon and Mary Enig. If you have not heard of this cookbook, it is amazing!! It was the first cookbook I received when I began my nourishing food journey years ago. I really appreciated it as a resource because it is so comprehensive, covering all the food groups. Nourishing Traditions also has a large section at the front of the book discussing the importance of nutrition and a "real food" diet. This is a great book to give to anyone who is just learning or beginning their nourishing food journey, as well as someone who may not be interested in nourishing foods yet, and you want to teach them more. The cookbook is very straightforward and easy to understand. As you can see below, Kayla's copy is very well loved!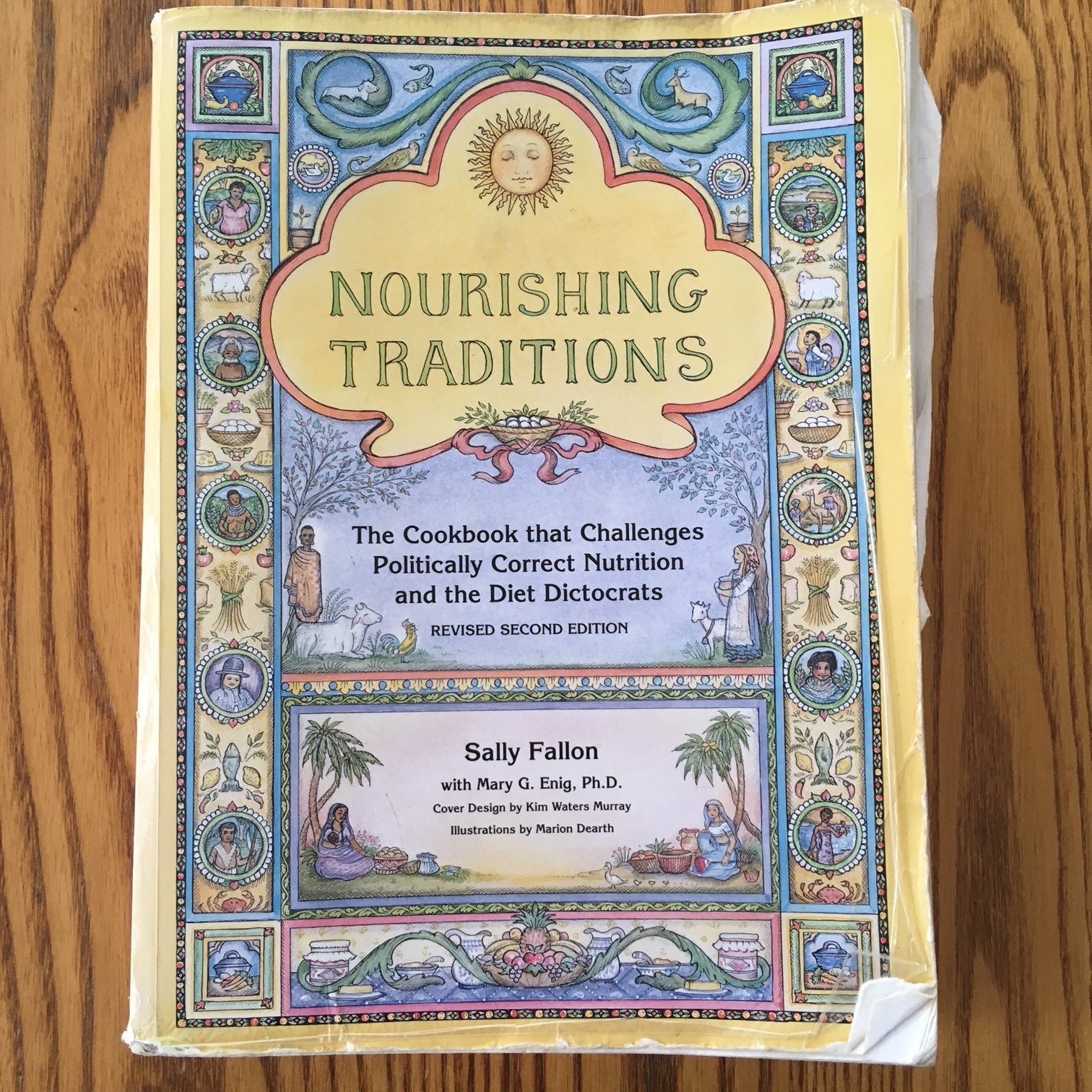 The next item is the must have superfood – cod liver oil. Who hasn't tried cod liver oil? If you haven't, maybe you are cringing reading this post just at the thought of what it might taste like. Let me assure you, it is not that bad! I personally gulp mine down each night with a spoon, immediately followed by a big glass of fresh kombucha. But, for those whose palates just won't comply, rest assured; there is a capsule form as well! When browsing the Radiant Life website, you will notice a few different brands of cod liver oil. I have tried all three, and can recommend each of them. One of my new favorites is Dropi Extra-Virgin Cod Liver Oil, and the classic Green Pasture and Rosita Extra-Virgin Cod Liver Oil are also great choices. Regardless of which brand you buy, cod liver oil is packed with Omega Fats, as well as fat-soluble vitamins A and D. Taking a dose a day is a great way to keep your immune system strong and healthy, especially during this winter season.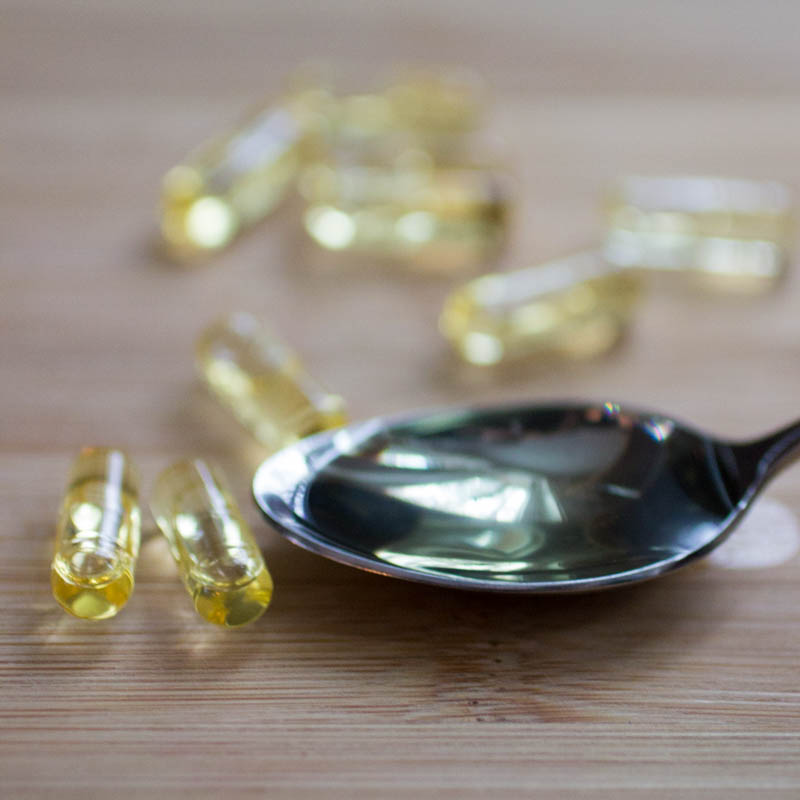 Third on the list are magnesium bath flakes. I recently wrote a detailed post on the many health benefits of magnesium. If you would like a more thorough read of this incredibly calming mineral, check out my post here. This little bag of bath flakes can be purchased for under $10, though you can buy larger sizes too. Because it is so inexpensive, magnesium bath flakes make great gifts for people whom you would like to get a little something for, without spending too much. Also, most people have an idea that magnesium is good for relaxing, and what person, real foodie, or not, does not enjoy a relaxing bath or foot soak at the end of the day?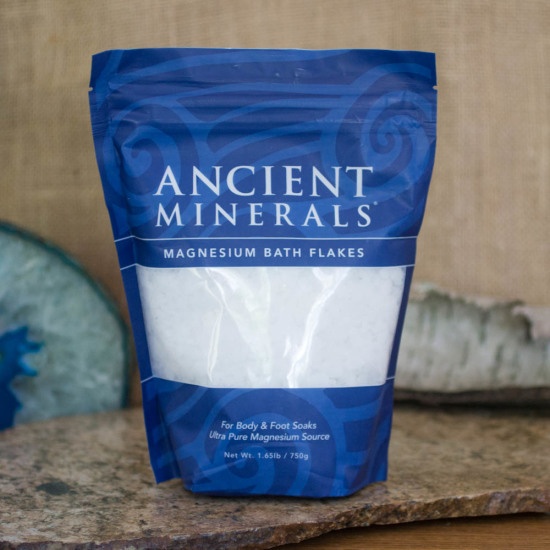 Have you tried Better Than Roasted Nut Butters? They also make for wonderful gifts! I appreciate these nut and seed butters so much because they are both sprouted and organic. There are a whole bunch of different organic nut butters on the shelves in supermarkets today, but few are actually sprouted. I cannot emphasize enough the importance of sprouting your nuts before consuming them.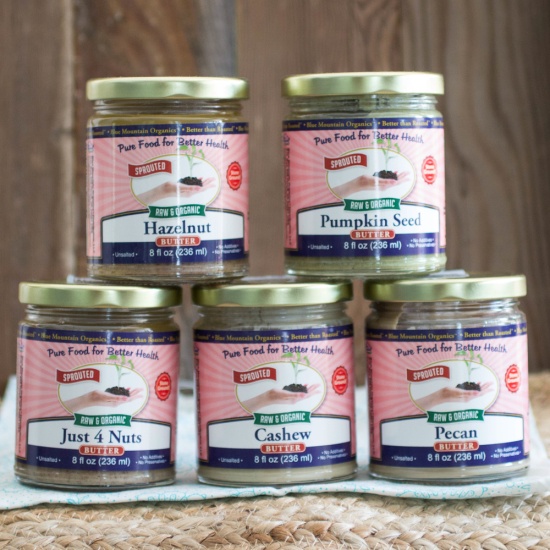 Quoted straight from the Radiant Life website, "Sprouting is the basis of all plant life, concentrating nutrients and unlocking the germ of the seed to reveal its inner life. Raw nuts, seeds and grains can all benefit measurably from sprouting. Sprouting is achieved by rigorously soaking and rinsing the nuts, then dehydrating them at low temperatures. In most instances, sprouting will initiate germination, beginning the process to transform the seed into a plant. Typically, this will increase the nutrients contained in the sprouted seed, including enhanced levels of vitamins C, B and Carotene. Sprouting can also improve digestibility and aid in nutrient absorption. Enzymes that support digestion and deactivate aflatoxins are produced in the sprouting process. Sprouting also removes phytic acid. This substance, which is found in most seeds and nuts, binds with minerals and inhibits the body's ability to absorb these essential nutrients in the food being consumed."
One of the best things about gifting these nut butters is that you can mix and match. I love to snag up a number of different kinds and then make my own holiday gift baskets at home!
Last on the list, but certainly just as lovely, is the Wean Green Kitchen Set. This eight-piece set comes with a variety of different size and shape containers to store many different food items. It is great because the containers are a sturdy and durable glass, and the lids are airtight, sealing in your food to keep it at its freshest. This was one of the first items I got when I was transitioning my kitchen away from plastics and toward safer food storage options like glass. In my kitchen, you can never have enough quality food storage containers, so you really can't go wrong gifting this item to someone you hold dear!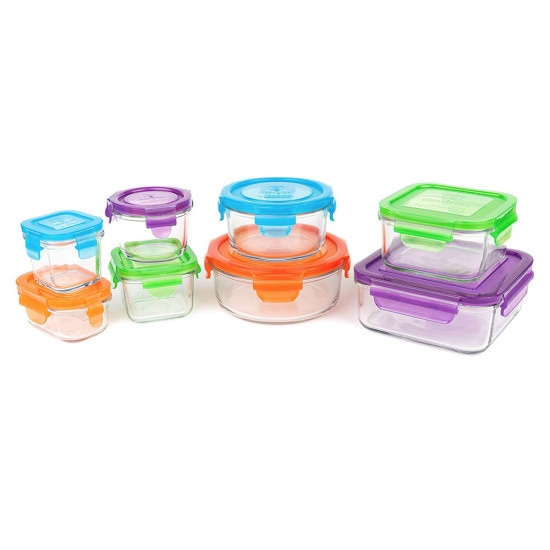 Well that sums up my top five must-have gifts for the holiday season. Might I add how hard it was to choose, as there are so many wonderful gift options throughout the Radiant Life Catalog. Whatever you decide, I wish you a blessed holiday season, and a happy New Year!