When many of us think of wellness, we often think of diet and exercise. Though these are important players in contributing to one's overall health, so do the basics around us, such as water, sunshine and air. Here are some things to consider.
Wonders of Pure Water!
The scientific proof of water's benefits continues to pour in.

A recent 12-week study shows that dieters who drank two 8-ounce glasses of water before meals lost an average of 4.5 pounds more than those who did not. Similar studies prove that the most common cause of muscle cramps is a lack of water during exercise. It has also been found that some people experience fewer headaches by drinking more water. Proper hydration is obviously critical to our overall well being and drinking absolutely pure water should be our beverage of choice.
Learn how you can have 100% pure water in your home by next week!
Sun Fun!
Vitamin D, the "sunshine vitamin," is making headlines again. A new study shows that increased Vitamin D can help prevent breast cancer, colon cancer, multiple sclerosis, type 1 diabetes, bone fractures and more. Vitamin D can reduce your risk of death from any medical condition by half over the next eight years.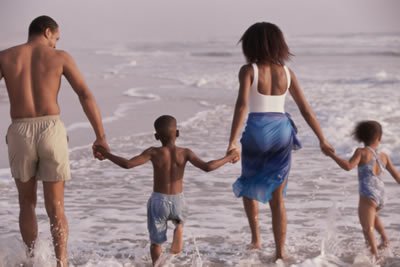 It's difficult to get enough Vitamin D from foods and supplements except from a high quality Cod Liver Oil (we recommend fermented cod liver oil) or a natural D3 Serum. One of the most effective ways of course is for us to produce Vitamin D by enjoying 10 to 15 minutes of sunshine each day. Eating lunch outdoors on a sunny day is an easy way to create Vitamin D with the sun's energy (Don't overdo it, however. Longer doses don't help and could cause sunburn.)
An Air of Wellness!
The importance of breathing is obvious. (Read our featured art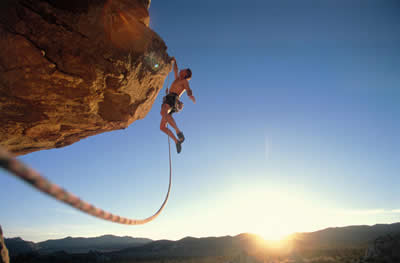 icle, Our Radiant Breath, The Ultimate Life-Enhancement Tool) But there's more to the story! Research shows that slow, deep breathing for a few minutes per day can help lower or regulate blood pressure. Slow, deep breaths are the body's "built-in stress reliever."
Of course we want whatever air we breathe to be clean. People typically associate air pollution with the outdoors. But indoor air quality is just as important. Pollutants, allergens, molds, radon and more can be hazardous to your health and well being. To help you improve air quality in your home or office, Radiant life offers world-class air purification systems from Austin Air. We offer Free Ground Shipping to the lower 48 States! The Environmental Protection Agency publishes a free online book. Visit http://www.epa.gov/iaq/pubs/insidest.html#content.

Radiant Life is committed to providing you and your loved ones information, products and resources for an excellent quality of life through physical well being and peace of mind. For additional wellness ideas, visit our website at www.radiantlifecatalog.com.

Sources:

(1)"Water Consumption Increases Weight Loss During a Hypocaloric Diet Intervention in Middle-aged and Older Adults," Elizabeth A. Dennis1, Ana Laura Dengo1, Dana L. Comber1, Kyle D. Flack2, Jyoti Savla3, Kevin P. Davy1 and Brenda M. Davy1. Published in Obesity (2010) 18 2, 300–307. doi:10.1038/oby.2009.235
1Department of Human Nutrition, Foods and Exercise, Virginia Tech, Blacksburg, Virginia, USA;
2Department of Health Sciences, Ferrum College, Ferrum, Virginia, USA;
3Department of Human Development and Center for Gerontology, Virginia Tech, Blacksburg, Virginia, USA

(2)"Muscle Pain and Cramps." Filho JAF, Pestronk A. In: Bradley WG, Daroff RB, Fenichel GM, Jankovic J, eds. Neurology in Clinical Practice. 15th ed. Philadelphia, Pa: Butterworth-Heinemann; 2008:chap 28.
Brinker MR, O'Connor DP, Almekinders LC, et al. Basic science and injury of muscle, tendon, and ligament. In: DeLee JC, Drez D Jr., Miller MD, eds. DeLee and Drez's Orthopaedic Sports Medicine. 3rd ed. Philadelphia, Pa: Saunders Elsevier;2009:chap 1.

(3)American Society of Nephrology (2008, April 3). Evidence Lacking On Health Benefits Of Drinking Lots Of Water, According To Review Of Literature.

(4)"Vitamin D Supplement Doses and Serum 25-Hydroxyvitamin D in the Range Associated with Cancer Prevention." Cedric F. Garland, Christine B. French, Leo L. Baggerly, Robert P. Heaney. Anticancer Research, 2011; 31: 607-612 [http://www.iiar-anticancer.org/openAR/journals/index.php/anticancer/article/view/215].

(5)"Independent association of low serum 25-Hydroxyvitamin D with all cause mortality." Dobnig H, et al. Archives of Internal Medicine. 2008 Jun 23:168:1340-1349.

(6)"Regular slow-breathing exercise effects on blood pressure and breathing patterns at rest." D E Anderson, J D McNeely and B G Windham, Clinical Research Branch, Intramural Research Program, National Institute on Aging, National Institutes of Health, Baltimore, MD, USA

(7)Cleveland Clinic's Center for Integrative Medicine,
http://www.npr.org/2010/12/06/131734718/just-breathe-body-has-a-built-in-stress-reliever.

(8)Indoor Air Quality:
http://www.epa.gov/iaq/pubs/insidest.html#content.