As the weather gets more pleasant in anticipation of warm summer months, it's hard to ignore the honeybees out in a buzzing orchestra as they move blissfully from one brightly colored, fragrant flower to the next. We are taught at a very young age to recognize these special buzzing insects and many are familiar with the words "nectar" and "pollen," but how many times do we walk past this vital interaction without giving it a second thought? Don't leave it up to the bees! Discover the incredible energy-boosting, wellness benefits of flower pollen extracts.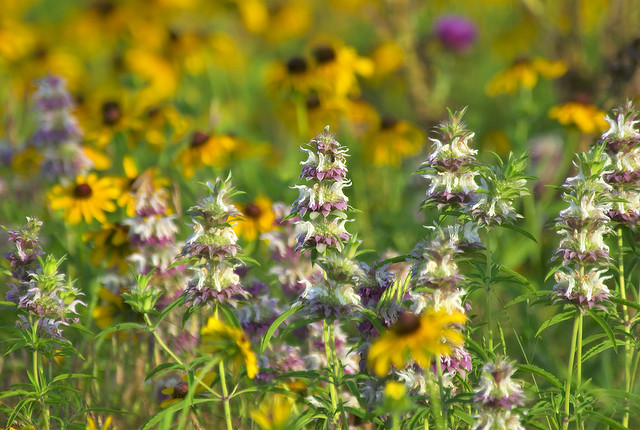 Pollen: An Ancient Healer
With the advent of flowering plants nearly 150 million years ago in evolutionary history, a delicate balance has been created in the ecosystem uniting plants and insects at the genesis of the food chain. Pollen is gathered as honeybees visit the flowers of seed-bearing plants collecting nectar. Human use of pollen can be traced to documentation 2,000 years ago by Egyptian physicians, who praised the substance as "the universal healer." Its use has been vast in medicinal practices across global cultures including those in Greece, Italy, Russia and throughout the Middle East, where various nutritious and healing forms of pollen are revered as sacred. As a time-proven method for boosting energy and supporting immune function, traditional healers found that the substance drew the body back into a state of homeostasis. It was thus an accessible resource that could broadly correct a multitude of diverse health concerns, from depression to constipation to reproductive issues.
One might think that with the advent of modern allopathic medicine and advanced supplementation products, such an old therapeutic modality as flower pollen would be unnecessary and ineffective. But think again! In a modern world filled with toxins, emissions, foods and lifestyle patterns that threaten our bodily balance, the neutralizing powers of superfoods like flower pollen could not be more needed! While traditional cultures used the substance based on experiential validity, science has now identified that pollen granules contain many nutritional ingredients including essential amino acids, minerals, enzymes/coenzymes and a medley of phytonutrients, vitamins, hormones and fatty acids! Unlike synthetic or crystalline supplements that are unable to be metabolized by the body, flower pollen and flower pollen extracts in their natural state offer powerful and wide-ranging effects in magically small doses. Thus modern individuals can also benefit from the deep detoxifying and immuno-regulatory benefits that this substance has to offer.
Benefits of Flower Pollen
Radiant Life is proud to announce a new addition to our superfoods and supplements collection: Premier Research Labs UltraPollen. While many people are familiar with the sweet granules of superfood known as bee pollen, flower pollen is solely the plant-based extract with the husk, mold spores and cross contaminants accumulated during the bee-based collection process removed. The pure beneficial components of the flowers have instead been extracted for decreased allergen potential and easier human absorption, offering a potent dose of 300 mg of diversly sourced extracts per capsule. As always, this product follows Radiant Life's core principles and is gmo, excipient, and pesticide free. Get ready: as an anti-inflammatory homeostatic regulator that indiscriminately fills in the inherent gaps in our present diet and lifestyle, the potential list of flower pollen benefits* is extensive!
Offers support for healthy blood factors and arterial function

Promotes healthy lung, kidney and stomach function

Provides hormone balance

Enhances reproduction/fertility capacity

Builds immune system strength

Encourages healthy prostate function

Supports urinary tract performance

Accelerates liver detoxification

Boosts natural energy and athletic endurance
Check out the newly updated Premier Research Labs section of our website for more of the carefully selected products you trust!
*All articles and information on this website are for educational purposes only. They are not to be regarded or relied upon as medical advice. These statements have not been evaluated by the Food and Drug Administration. This product is not intended to diagnose, cure, treat or prevent any disease. Results may vary per person. Consult your health practitioner if you have health problems.
Resoures
photo by barrondross/courtesy flicker
Everlasting Health by Robert Bernardini, M.S.