Recent studies on cosmetics have reported that women who use makeup daily absorb almost 5 lbs of chemicals from their cosmetics per year. although cosmetic and toiletry industry officials continue to claim that all of their products are safe, it seems as though it is high time for a healthy dose of consumer curiosity. Take a look at the ingredients in your cosmetics and see how many things you can pronounce. If you have spent a lot of time focusing on the content of your food and on purifying your drinking water, it may be time to consider revamping the products you put on your skin, lips, hair and nails. Lipsticks, which are often used well past their expiration dates, are some of the worst perpetrators. They are made with a base of cheap unstable oils, harsh alcohols, synthetic dyes and other chemicals, which quickly go rancid. If you are thinking about adding a little something to give your lips fall color this season, try making your own naturally tinted lip stain from nourishing, wholesome ingredients including wonderfully healing healthy fats and oils. This truly simple and very inexpensive recipe looks elegant and feels great.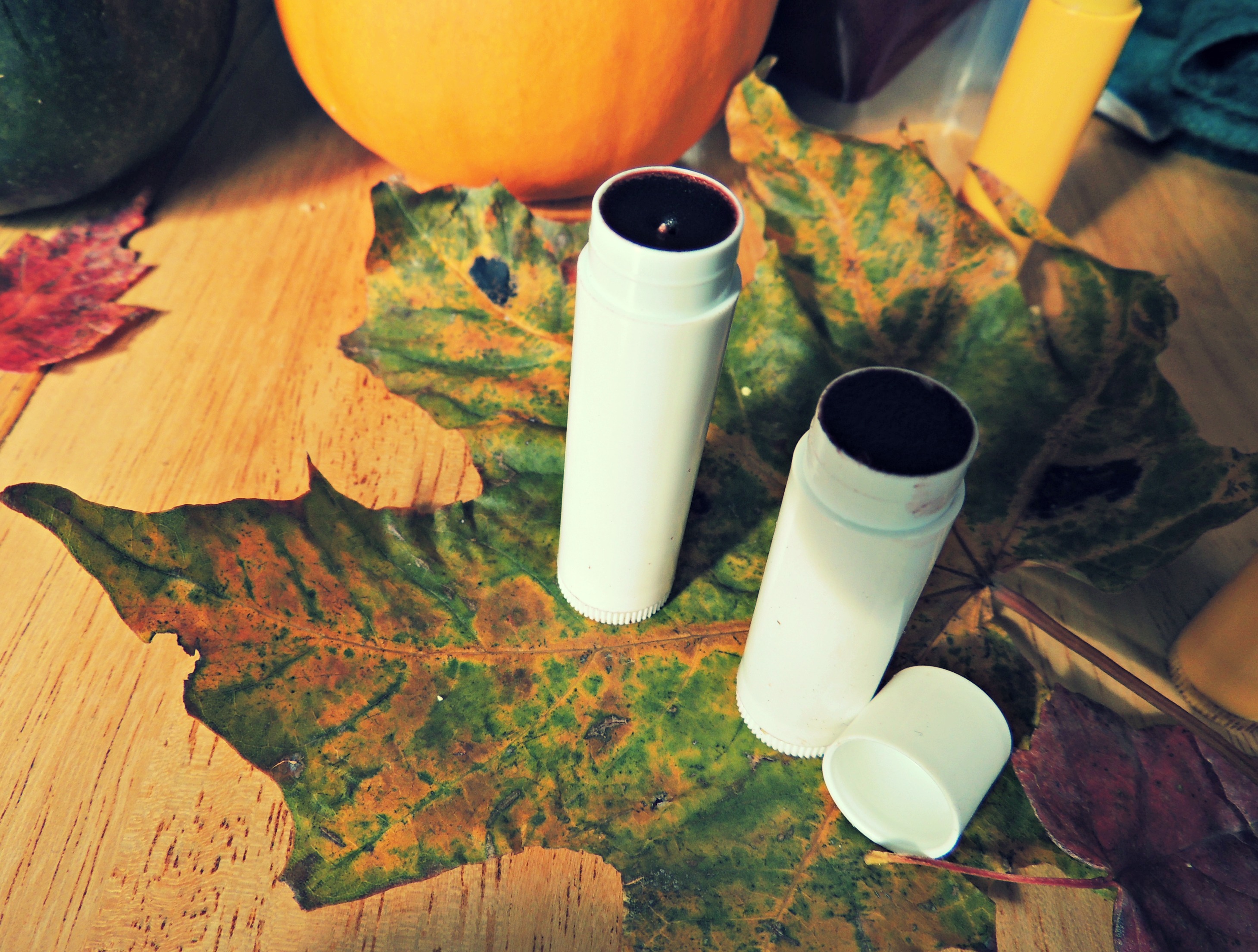 Cosmetics: Then and Now
There is much discussion today about how obsessed our culture is with appearance. It's true- as a society we tend to be very physically focused. Interestingly however, makeup has been an integral part of many cultures for thousands of years. Anthropologists have found evidence of the use of makeup among populations from thousands of years ago. As early as 6,000 B.C., Egyptians used copper and ore to deepen the color around their eyes, while the Ancient Chinese used rice powder to whiten their faces and the Ancient Greeks used berries as rouge. Natural items such sheep fat and blood to paint nails, and butter or clay was spread over the face to help remove pimples. Many traditions used dye mediums such as henna to adorn the skin for religious ceremonies and cosmetics were often viewed as a way for individuals to get closer to the gods, for both males and females alike.
It is hard to draw a comparison with today's cosmetic industry- a multibillion dollar enterprise of no particular tradition, pumping out millions of products each year. Since the introduction of expensive and highly marketable chemicals, natural items have fallen completely out of favor in the cosmetic and toiletry industry. Instead of carefully cared-for animal fats and berry mixes, neurotoxins such as botulinum and endocrine disrupting parabens are being slung off conveyor belts to be used for near instant skin "rejuvenation" and "anti-aging" treatments. While the results of some of these chemical-based products might seem initially pleasing in the short term, several studies have drawn connections between these items and premature aging, cancers, hormone dysregulation and skin irritation among other conditions. Many healthy experts are increasingly concerned over the cosmetic industry. With the average woman using an average of 20 different cosmetic products per day, it is no wonder why we are concerned.
Simplify with a DIY Tinted Lip Balm using Healthy Fats and Oils
As with foods, it seems as though one of the best things that we can do when it comes to cosmetics is to simplify. Don't use anything with ingredients you can't pronounce or recognize. As with other systems in our bodies, the skin, lips and hair benefit from the nourishing anti-inflammatory and anti-microbial properites of the fatty acids in healthy fats and oils. Also, when it comes to any sort of toiletry product quality matters too! It is important that the oils used in your products are well-handled during production so that they are sustainably sourced, stable for use and do not quickly become rancid. This recipe for a naturally tinted lip balm uses a blend of organic cold-pressed oils and two all natural root powders for color (available at some health food stores, or over the internet). Not only will you find that this recipe takes minutes, but it looks very elegant and feels nourishing on your lips. For a trusty plain lip balm, try our recipe for a DIY Extra Virgin Coconut Oil and Lemon Lip Balm.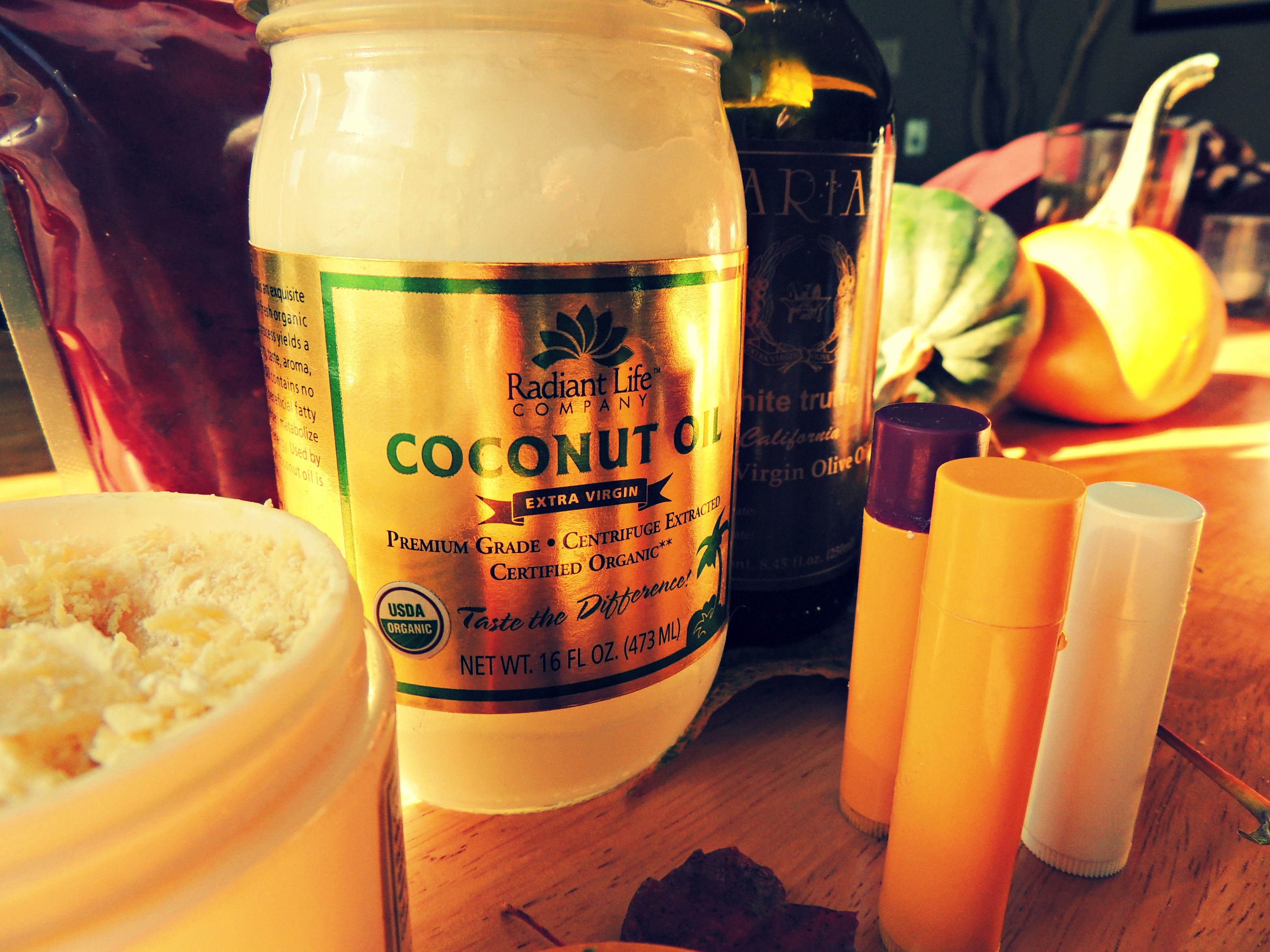 2 Tablespoons Organic Coconut Oil
1/2 Tablespoon Unfiltered Olive Oil or Organic Sunflower Oil
1/2 Tablespoon Organic Almond Oil
1 Teaspoon Vitamin E Oil
1 Tablespoon & 1 Teaspoon Beeswax
1/2-2 Teaspoons Beet Root Powder or Alkanet Root Powder
1. Carefully measure out oils into a small saucepan or double boiler. Shred or grate beeswax and add in with the oils.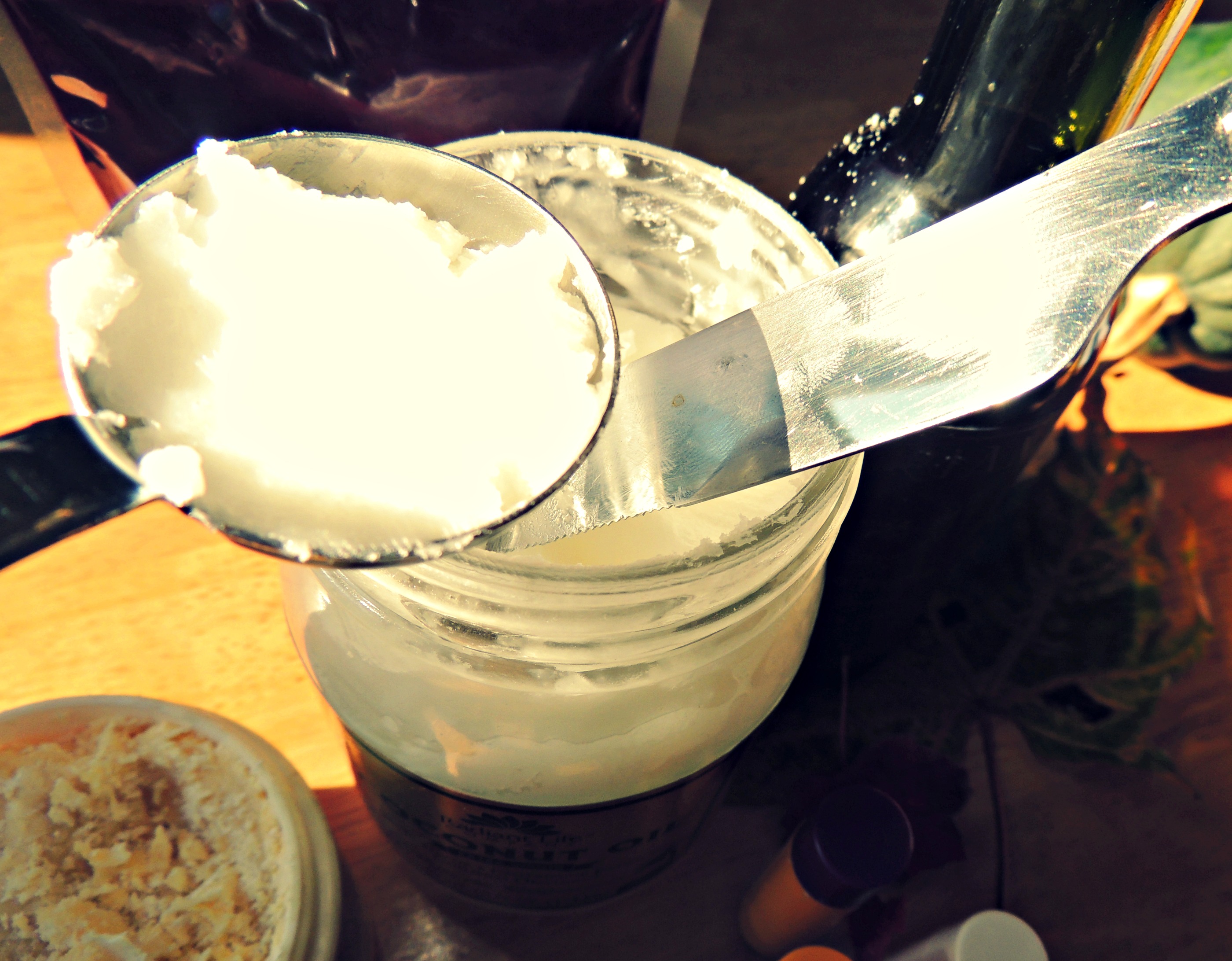 2. Melt the ingredients over very low heat, stirring until combined.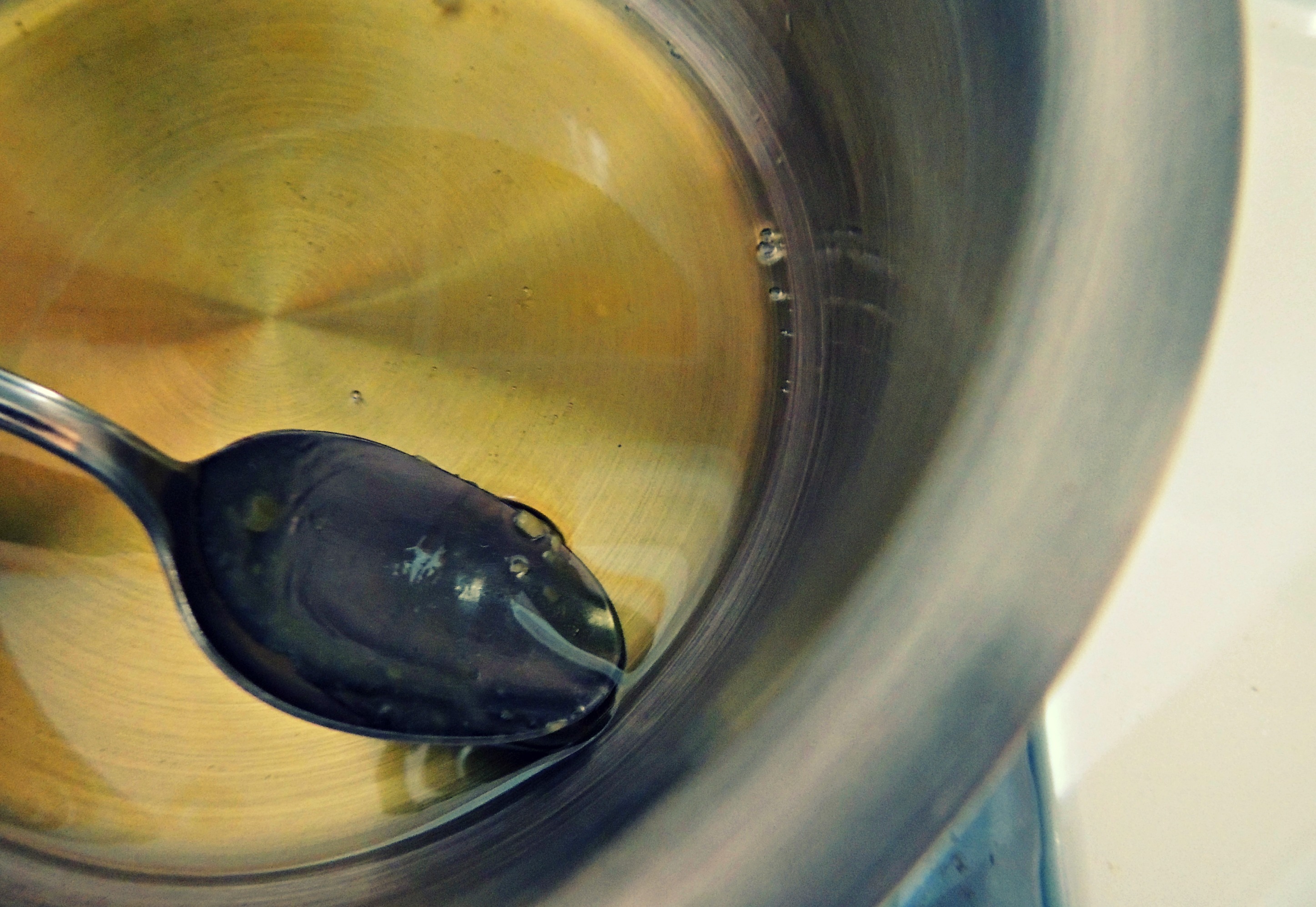 3. Remove from heat and add beet root or alkanet root powder until desired color is reached. Less will result in a pinkish hue, whereas greater amounts will leave you with a deeper red tone. Mix until the color is evenly distributed.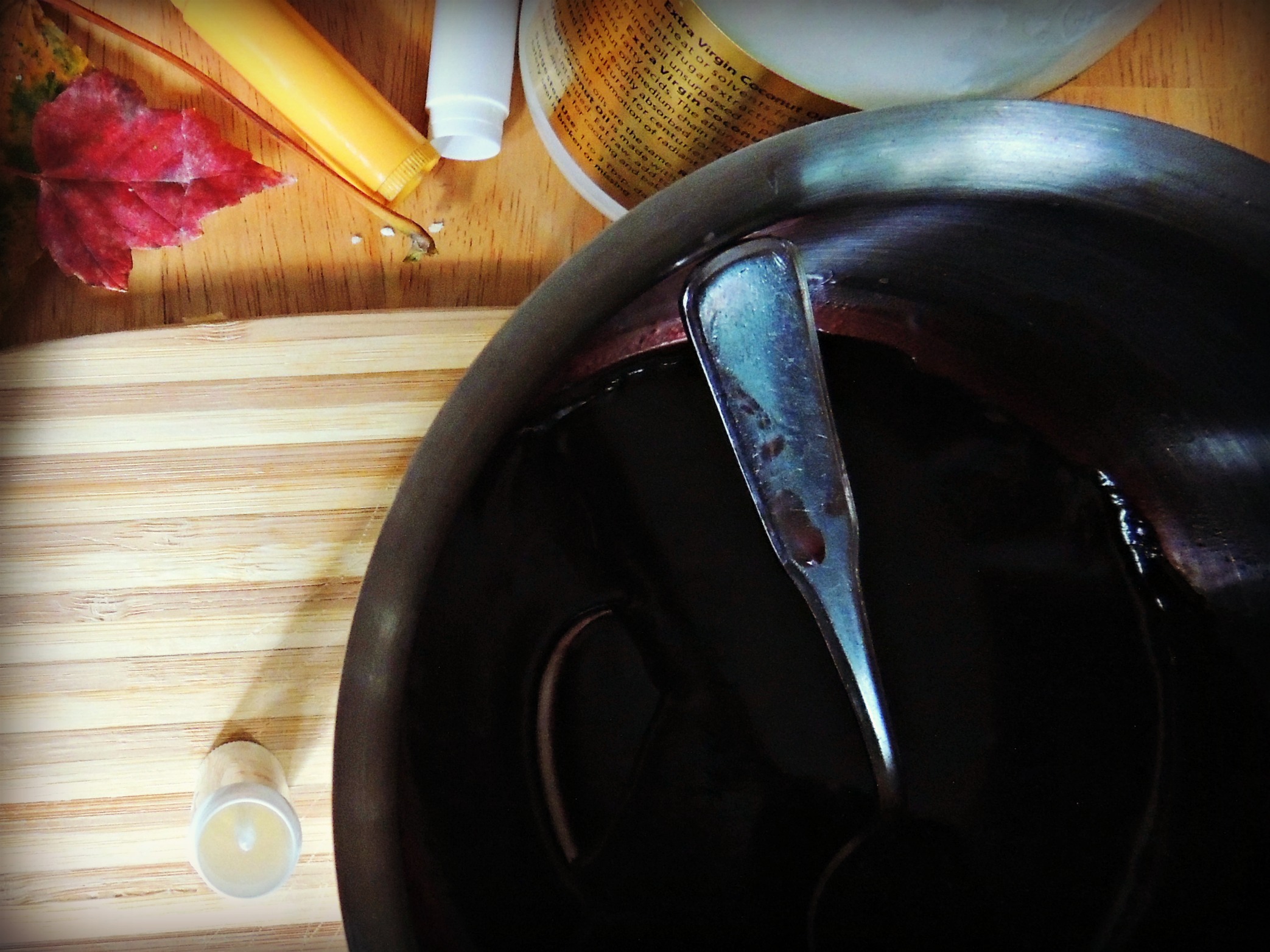 4. Carefully pour the mixture into empty lip balm tubes or small containers. Leave out to cool until hardened.
Looking for more trusted cosmetics? Visit our collection of high quality, organic personal care items!
Resources
Adapted from recipes by Mountain Rose Herbs and Frugally Sustainable
Chemical Make-up Absorption by Paul Stokes