An ooey-gooey homemade nut butter blended with virgin coconut oil and raw honey. Doesn't your mouth water at the thought of it? Take a moment just to think of the possibilities: cashew butter slathered on fresh fruit, stuffed into celery, spread over coconut flour bread, dropped into a smoothie. Yum, yum and yum. All this and you get that boast-worthy satisfaction of having made it all by yourself. Try this simple DIY for a nutrient dense cashew butter made from only the best real food ingredients.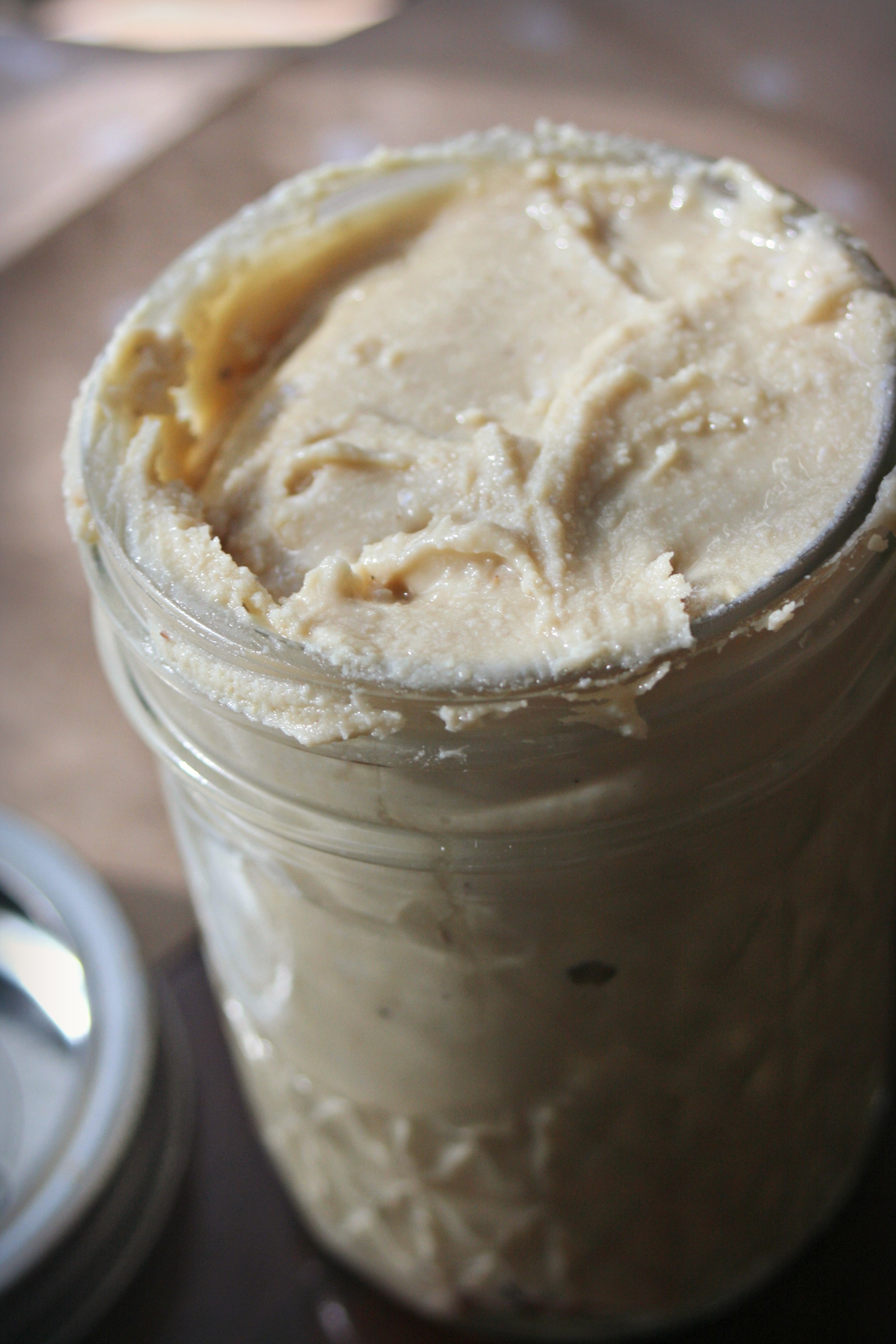 I first tasted this recipe at the Wise Traditions conference in Atlanta this past year. A dab of nut butter was handed to me in a charming little flower-covered paper cup by a proud and smiling young WAPF-er (a true Weston A Price Foundation Enthusiast in the making). He had helped to blend up this soaked cashew butter sample in his kid session earlier that morning and was practically wiggling with excitement as I dug in the accompanying popsicle stick and tried my first tiny bitefull. It was positively delicious! He squealed in delight, handed me a crinkled piece of paper with the recipe on it and plodded along to deliver a sample to the next lucky onlooker. I tucked the recipe away and dug through my bag to find a larger spoon to gobble the rest up. I've been blending up cashew nut butters in my kitchen ever since.
There are two important take-aways from this story that I want you to remember:
1. If you have never been to a Wise Traditions conference, make it a goal to check one out! The people are incredible and the food is AMAZING. The Weston A Price Foundation keeps a listing of national and regional conferences for you to dream about here.
2. This recipe for cashew butter is extremely yummy and you should probably try it. And, hey, if you have any little kiddos running around, they might just want to help you out!
Sweet Honey Coconut Cashew Nut Butter
The allure of this recipe is not only that it tastes good, but also that it is made with care from the best quality ingredients. It is important to use cashews that have been properly prepared by soaking and drying in order to maximize nutritional benefit. You can learn all about these techniques in our That's Nuts! Guide to Soaking Nuts & Seeds. If you aren't up for learning how to soak nuts and blend up your own nut butters, it's okay to take a short cut. There are sprouted, organic cashew butters that you can purchase. My personal favorite is from Blue Mountain Organics.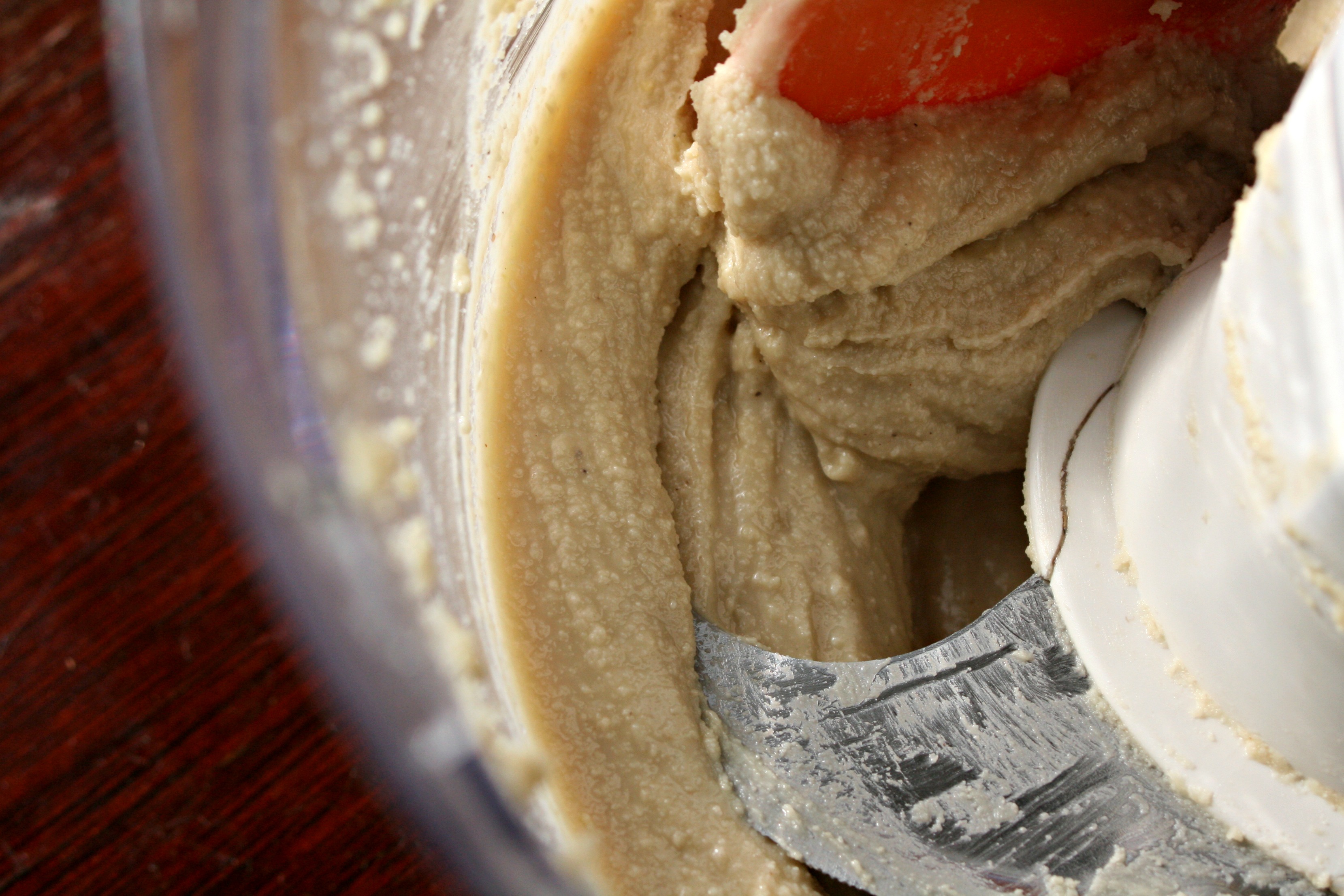 (Don't mind the large crack in my food processor you see above...clearly it is a well-loved piece of kitchen machinery!)
Ingredients
2 cups soaked cashews (learn how to make your own here or purchase them here)
3 tablespoons virgin coconut oil (like this one)
1-2 tablespoons raw honey (optional depending on the ferociousness of your sweet tooth)
1/4 teaspoon unrefined salt (a generous sprinkle of sea salt or himalayan salt is best)
Place all ingredients into a food processor (or blender) and blend on high speed. Cashews will be chopped progressively smaller until they have a flour-like consistency. Continue to blend for around 4-5 minutes until the cashew flour begins to stick together and form a paste (timing will vary depending on strength of the kitchen gear you are using). Stop and scrape down the sides with a spatula. Restart and process for an additional 2-3 minutes or until you have reached the desired smoothness. Store in a sealed container in refrigerator, serve at room temperature.