There is so much to love about the beach. The rolling lullaby of the waves, the warm glow of the sun falling onto your shoulders and lacy traces of salt and sand left on your skin-- it's a bit of all-natural, outdoor therapy for the body and mind. Go ahead: close your eyes and dream about it for a moment. Mmm. The sea breeze, a collection of purple shells in your palm...I could go on and on. But not to worry, summer is almost here! And in the meantime, you can bring a hint of delightful ocean-ness into your life with this nourishing and texturizing DIY sea salt hair spray.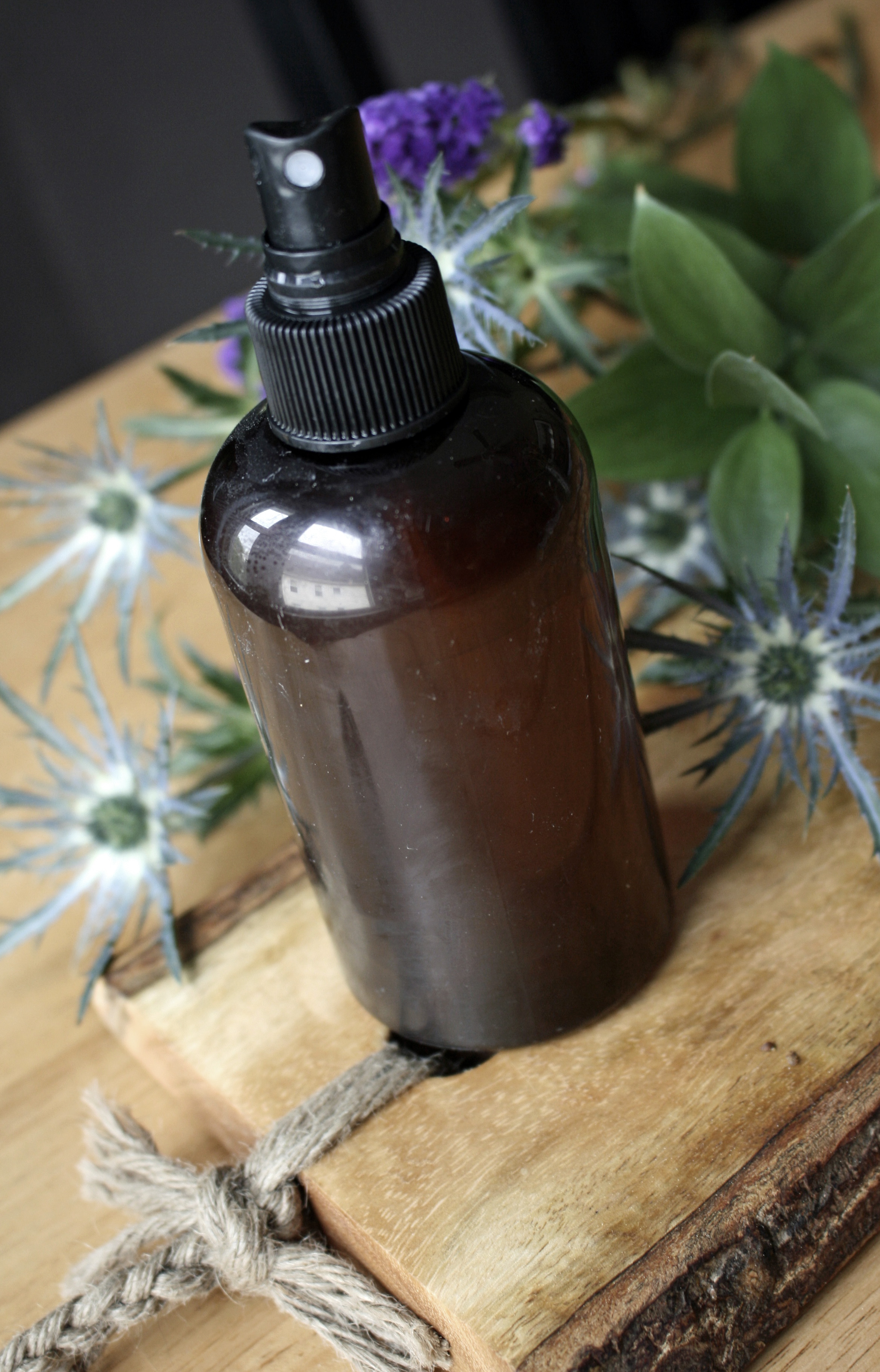 Have you ever experienced the spontaneous joy and ease that comes with sitting by the ocean? Entire afternoons somehow melt away under the sun, unimpeded by to-do-lists and deadlines, unhindered by stressful thoughts and worry. Research has shown that this relaxing phenomenon is more than mere coincidence, rather it is the result of complex physiological processes that come from this type of interaction with our environment.
In fact, there are many healthy benefits that can be experienced with a simple visit to the beach. The vitamin D from the sun for example, supports bone strength, cardiovascular health and a positive mood. Natural magnesium in the salt and sand works to soothe sore muscles, prevent headaches and promote relaxation. Earthing or grounding by walking with bare feet in the sand, supports electrical balance in the body, encourages hormonal regulation and stimulates anti-inflammatory activity.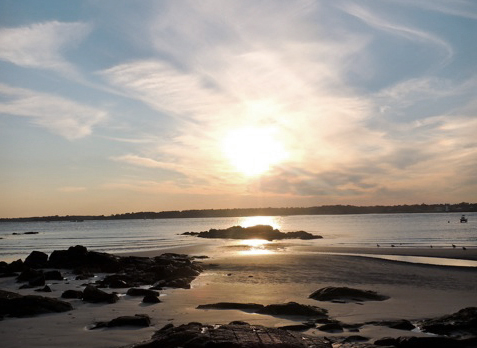 While I can't promise that this DIY sea salt spray will bring about all of the incredible benefits that a day of playing in the waves has to offer, it is about as close to the beach-in-a-bottle as you can get. And if I have to admit it, I do admire how effortlessly lovely hair and skin look after a day spent basking in the sun. Sure, it's a little vain...but it's true!
All you need to make this summer magic happen is four simple ingredients:
Sea Salt: Choose a salt that is unrefined and as close to nature as you can get. These salts have the most minerals, and will be best for treating the hair. A finely ground celtic sea salt, sea salt blend or himalayan salt will work well.
Filtered Water: The filtered part of this ingredient listing is key. Tap water is often treated with chlorine and/or chloramines to minimize the risks of contamination during distribution throughout cities and towns. Yet these harsh chemical compounds are paradoxically damaging to your hair (and really for your entire body for that matter), as they tend to have a nasty drying effect. Use water that is free from such treatments, and consider installing a chlorine removing shower filter in your bathroom or a whole house water system to target this issue over the long-term.
Lavendar Essential Oil: Beyond its glorious and relaxing scent, lavender essential oil has many healing properties for the hair. It has been shown to soothe dandruff and itching, strengthen hair to prevent breakage and stimulate hair growth. It is a versatile oil, and appropriate for use with all hair types.
Argan Oil: This soothing traditional oil has long been used to condition and fortify hair. Rich in natural antioxidants, essential fatty acids, carotenoids, ferulic acid, sterols and polyphenols- it is highly nourishing and more moisturizing than any other oil. If you don't have any argan oil available however, you can also try unrefined olive oil or melted coconut oil as alternatives (keep in mind the coconut oil will solidify if stored at lower temps though). Overall, it is important to use some type of oil as a conditioner, as sea salt can be drying to the hair if used in excess.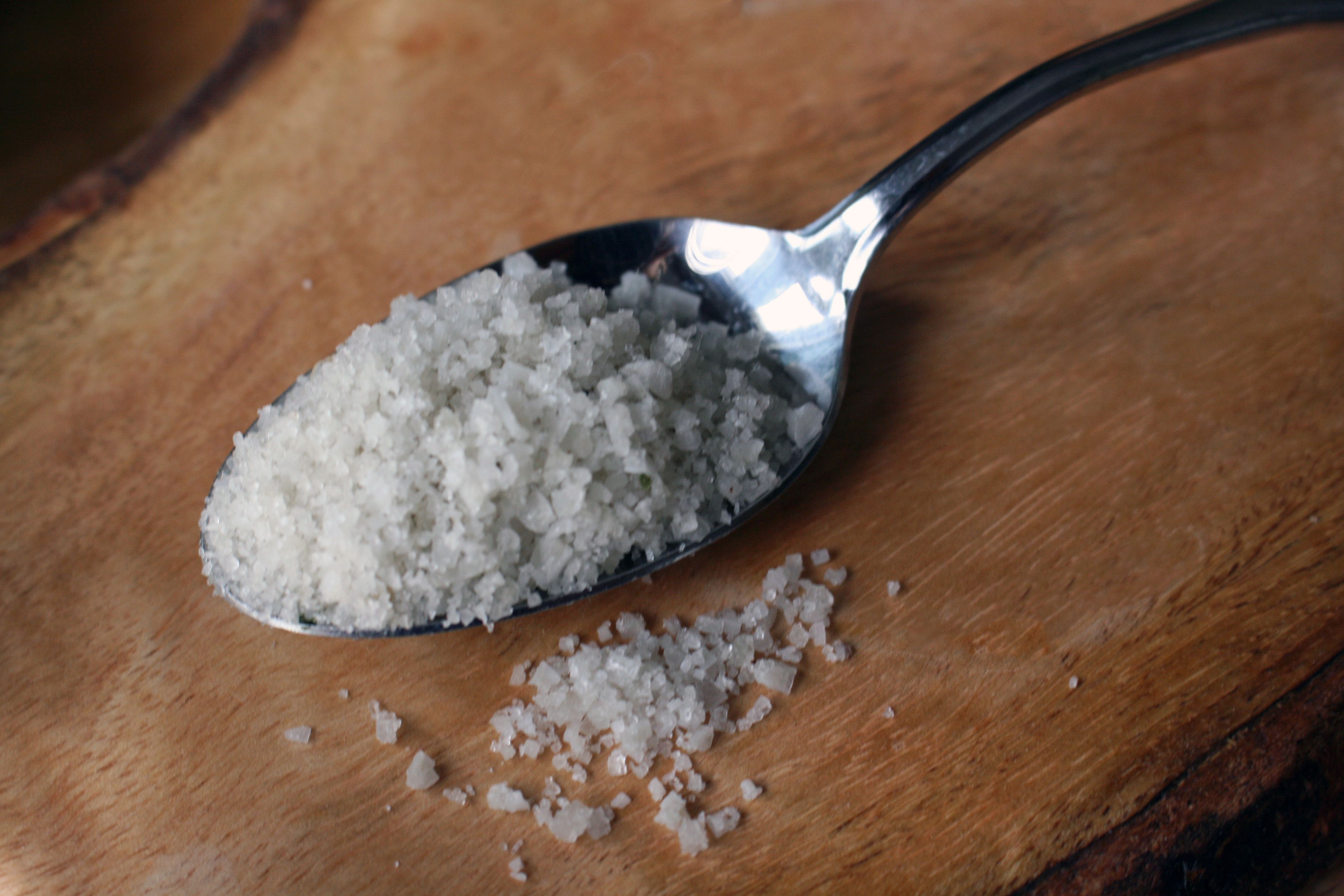 DIY Sea Salt & Lavender Texturizing Spray
This recipe is so short and sweet, you may have almost missed it scrolling down the page! It is inexpensive, takes just minutes to make and is free from all the yucky chemicals found in most hair products. If you have particularly dry or fine hair, start with just 1 tsp of salt in the recipe and work your way up, adding about 1/4 tsp at a time and testing on your hair until you have reached a suitable formula for you. Too much salt can dry and damage hair, so it is better to be conservative until you find out what your hair tolerates best.
1-2 tsp unrefined salt
1 cup filtered water
1/4 tsp argan oil
2-4 drops lavender essential oil
Heat water gently on the stove so that it is warm, but not yet boiling. Add salt and stir to dissolve completely. Allow water to cool to room temperature. Pour into spray bottle and add lavender and argan oil. To use, shake vigorously and spritz all over damp hair. Allow to air dry, and style as usual. Close eyes, dream of the beach. Repeat.