Growing up in California, I did not get to experience much of a true fall. So, this year, I have been in for a real treat. I moved to the Mid-West the first week of winter last year (what a change!), so this last month I have really gotten to soak in what a real fall is actually like. Who knew you could actually wear scarves in October and that insulated boots and big jackets were needed by November?! In California, my friends and I all had an ongoing competition to see who could make it to December 1st before turning the heat on for the first time, but in Illinois, I had the heat running and the fireplace going the first weekend in October.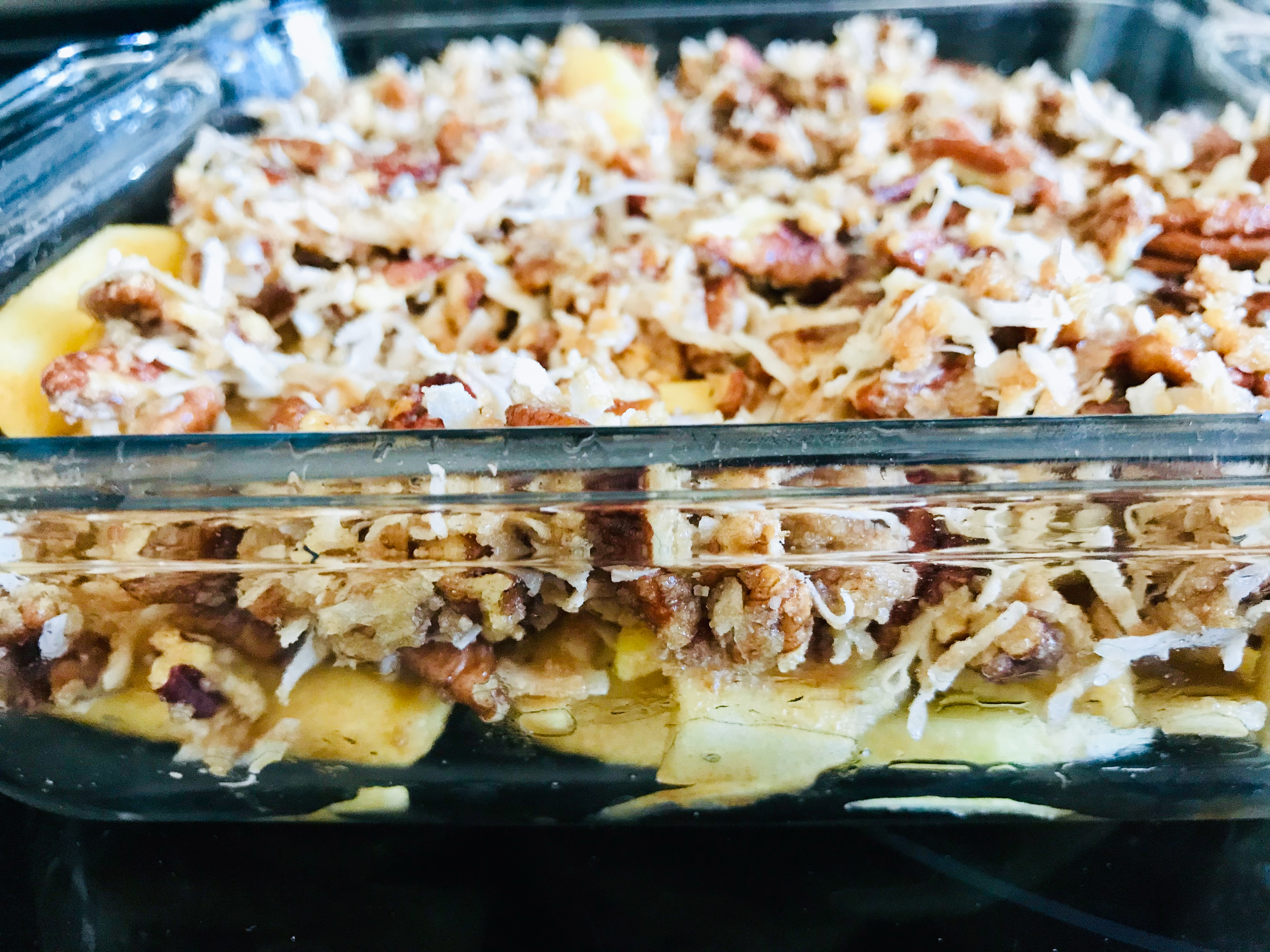 While the weather differences are certainly notable the other, more special, things I experienced this fall were my first ever hayrides, pumpkin farms, and apple orchard visits. How fun it was to walk the aisles of apple trees and to see so many different varieties! Those apples are what inspired this delicious real food apple crisp recipe. Not only is it excellent, but it is worthy enough to be warmed up and eaten for breakfast. Yummy! The fun part about picking my own apples fresh from the orchard is that I got a wide variety, and my crisp tastes all the better because of it!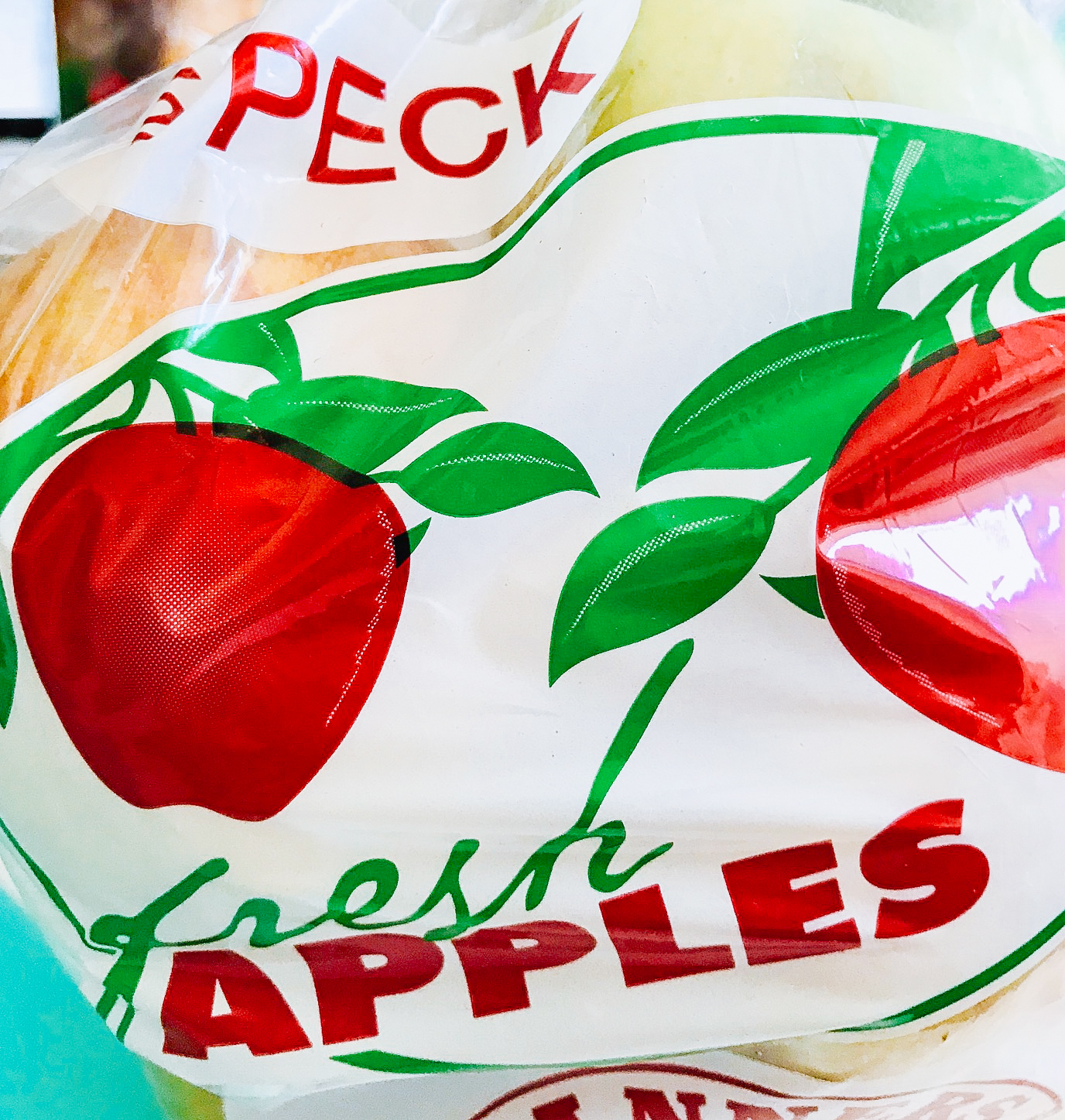 Real food ingredients are important, and many dessert recipes are loaded with refined sugar and flours. This crisp, on the other hand, uses almond meal and coconut sugar. Maple syrup or maple sugar could be used in place as well. Once the crisp is complete, whip up some raw cream, or coconut cream to put on top. You could also use your favorite scoop of ice cream!
Another thing I appreciate about this recipe is that it really is very simple to make. Because it is baked in an 8X8 glass dish, rather than a pie plate, you can easily just throw all the ingredients in. I like to grease the dish with organic coconut oil to keep the ingredients from sticking.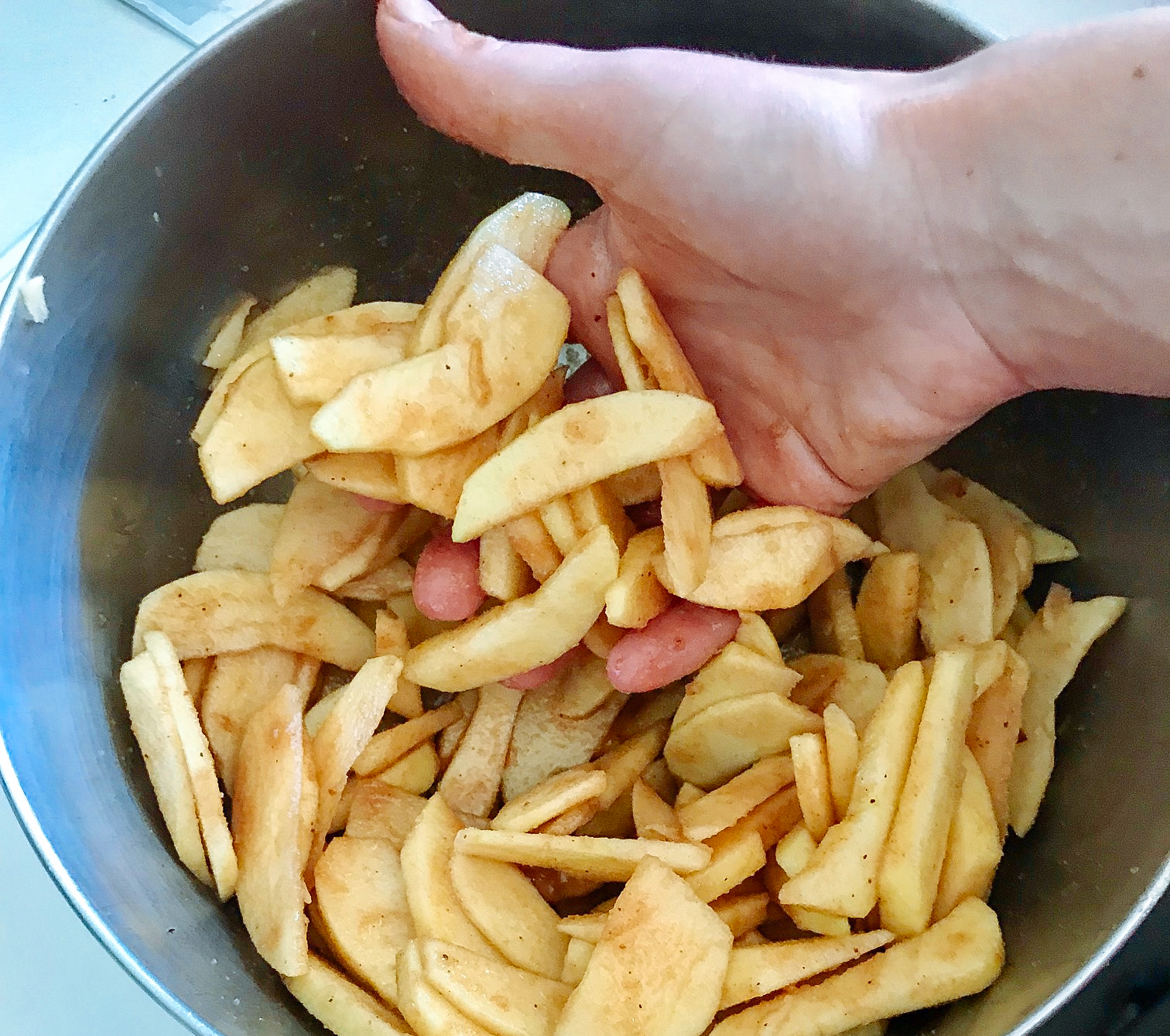 Ingredients
For the filling:
3 medium apples, peeled and thinly sliced (about 4 cups)
5 tablespoons coconut sugar or maple sugar
5 tablespoons pure maple syrup
5 tablespoons blanched almond flour
½ teaspoon ground cinnamon
¼ teaspoon ground nutmeg
½ teaspoon pure vanilla extract
1–2 tablespoons water (optional and I did not need it)
For the topping:
Directions
Pre-heat oven to 350 degrees and grease an 8X8 baking dish with coconut oil. Peel and slice your apples and set them aside. In a large bowl, combine all the apple crisp filling ingredients. Spread in the bottom of your glass baking dish. Then combine all the topping ingredients in your bowl and gently place on top of your crisp filling. Put the dish in the oven and bake for around 45 minutes. The top should be a crisp golden brown and the liquid should be minimal and thicker. If it is still runny, go ahead and leave the dish in the oven for another 5 to 10 minutes, but be careful not to burn the top. Once done, let cool for 15 minutes. Store leftovers in an airtight container, such as these. Enjoy!
Do you have a favorite fall tradition or recipe? Please share in the comments below!