Lately I have been having fun experimenting with making my own nut butters. I am all about my food processor, and recently got a new one with some fun and extra tools. It is so satisfying to see a few separate ingredients all come together to make one yummy recipe. In the last few months I have tried everything from macadamia nuts, hazelnuts, almonds, and pecans. Combining these nuts with different sweeteners and spices can make for a wide variety of incredibly nutritious and delicious nutty treats.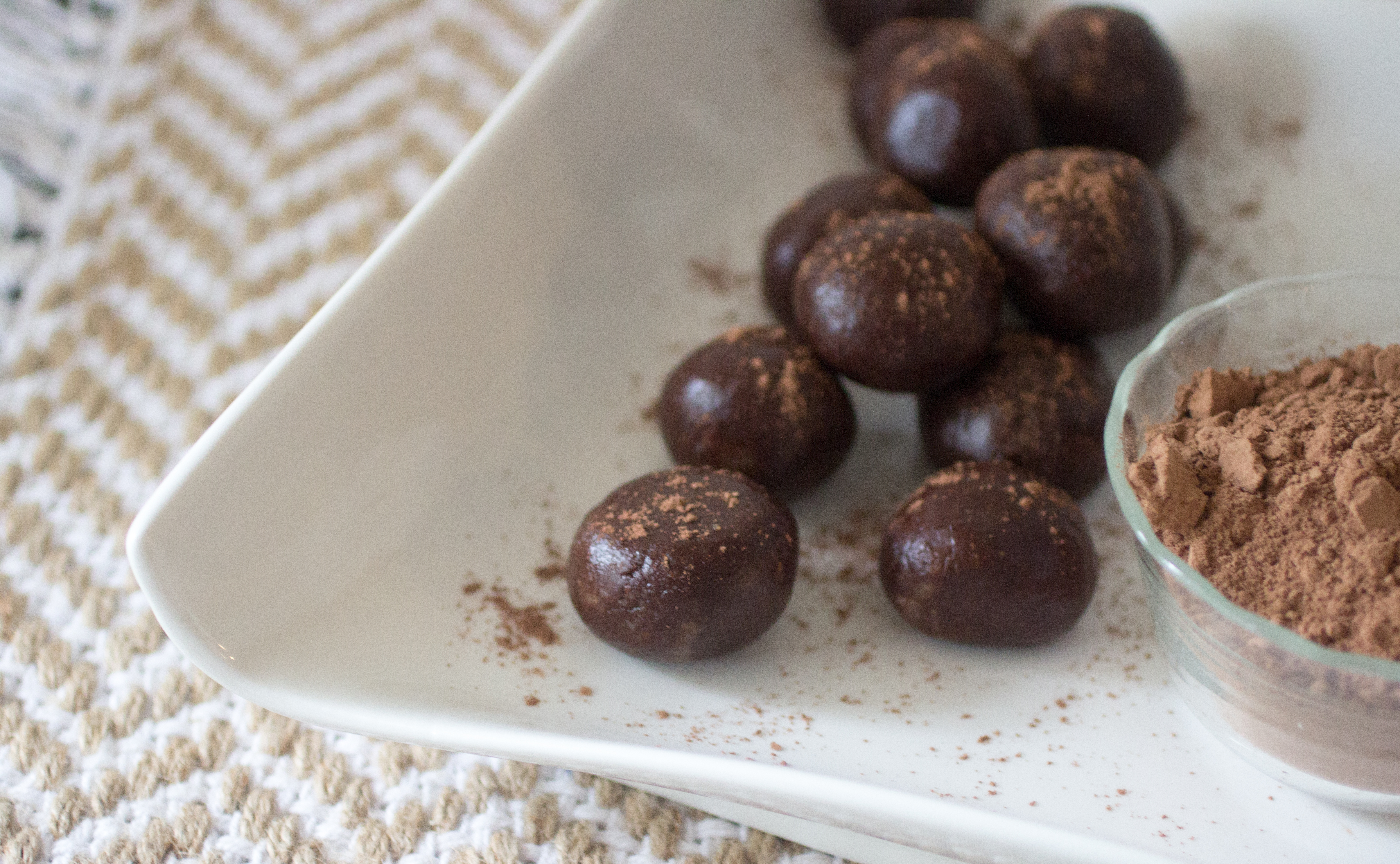 It is not uncommon to be snowed in during the winter months in the Midwest. Being stuck at home for a couple days is not my favorite thing in the world, and sometimes I find myself board with the munchies. So, I set out to make up a nourishing snack that would both fill me up, and satisfy my belly enough so that I was not left looking for more.
Enter: Fat bombs!
Essentially what I did was take my nut butters and add some coconut oil to them to make them more of a runny spread. After doing so, I was able to pour the spread into molds and freeze them. What came of it were some exquisite treats, full of healthy fats, and some naturally sweet goodness too!
Who said chocolate had to be loaded with sugar and bad for you? In the recipe I am going to list today, I used cacao powder so that I could have that chocolatey taste without all the added emulsifiers, sugars, or preservatives. Cacao powder is also rich in magnesium, antioxidants and fiber!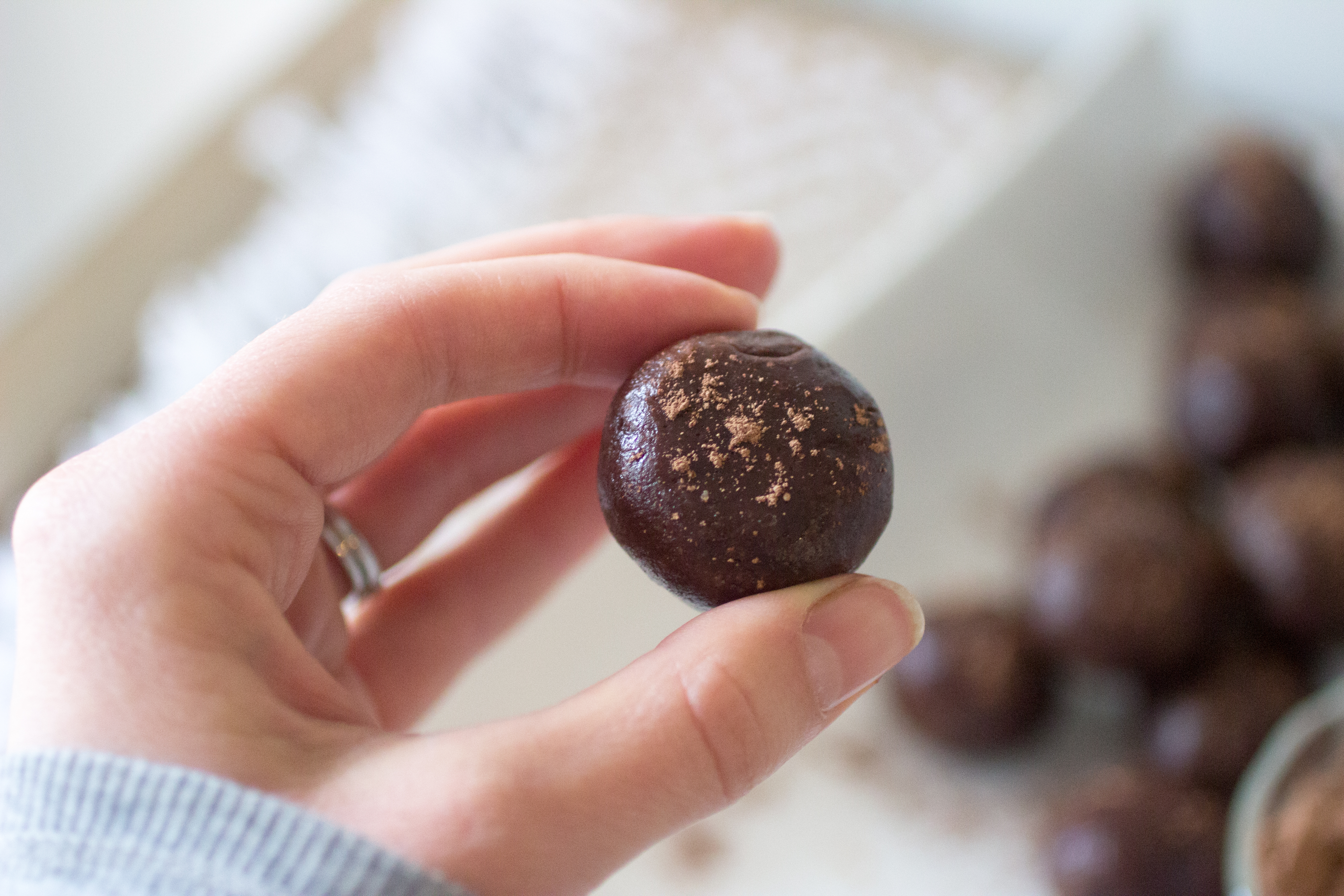 These fat bombs are versatile, so really any nuts of your choosing will do. I personally love chocolate and hazelnut, with a few almonds too! You can mix and match with different nuts to your liking. For sweetener, I used a combination of monk fruit and maple sugar. The maple tastes divine with the vanilla extract, hazelnuts, coconut and chocolate. I also added in a little bit of sea salt to taste as well.
These little bombs are so easy to make, and really fill you up. They make a wholesome replacement to granola bars and other snack foods. With high fat and low carbohydrate content, they are friendly for those adhering to ketogenic and paleo type diets as well.
Finally, consider making a large batch, as they freeze very well and can last several weeks. Good luck stretching them out that long though!
Without further ado, here is the recipe.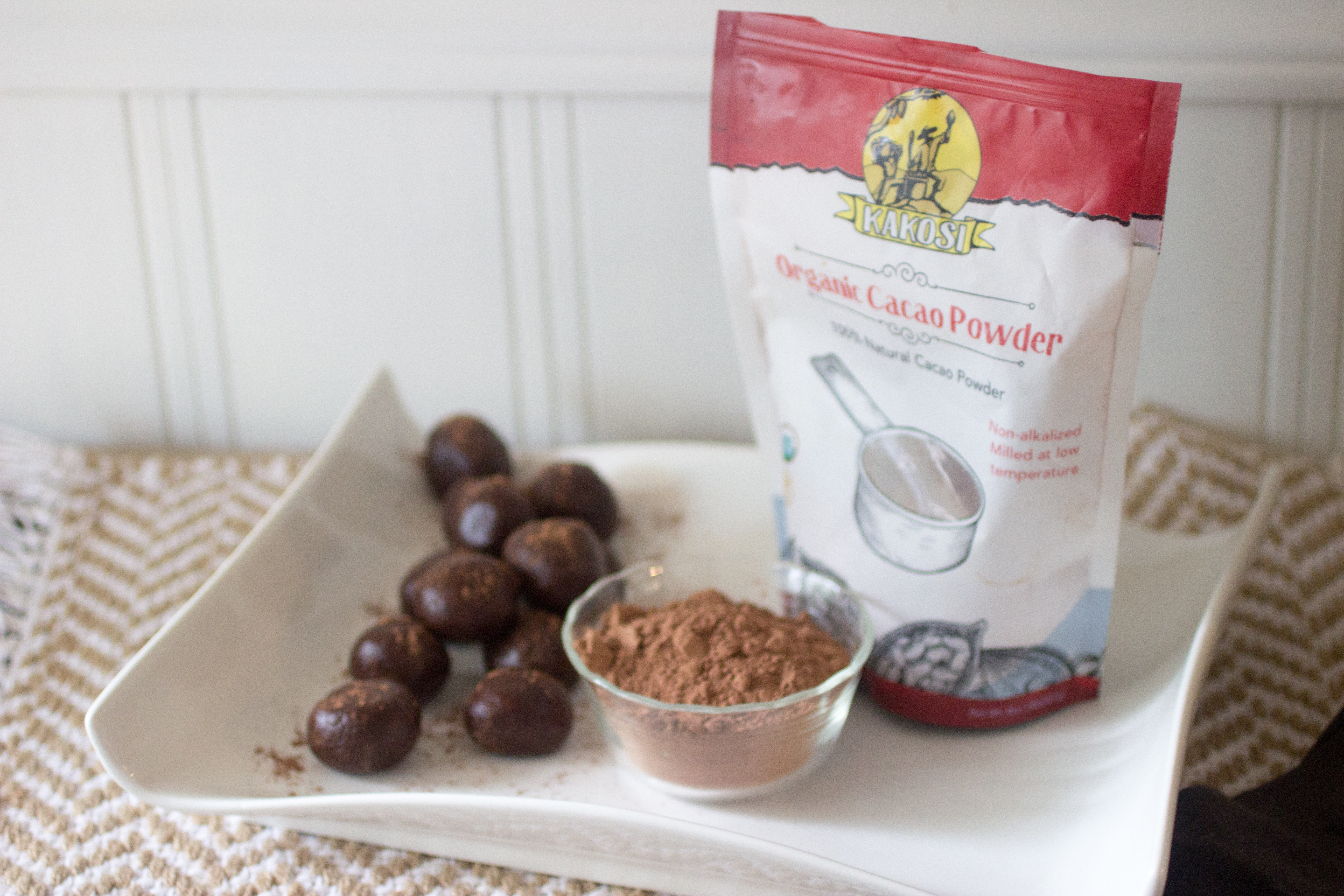 Ingredients:
3 cups of sprouted nuts (I did 2 hazelnut; 1 almond)
¼ cup melted coconut oil
½ cup organic maple sugar, organic maple syrup, or another favorite sweetener
¼ - ½ cup cacao
1 teaspoon vanilla extract
¼ teaspoon sea salt
Directions:
In a food processor, puree nuts until they are a fine powder
Begin adding in coconut oil and process on high
Add in sweetener
Process on high until a nut butter begins to form (this may take a few minutes and you will need to pause to scrape down the sides of the processor occasionally)
Add in cacao and process again
Add in vanilla extract and sea salt
Process on high for another few minutes until a well-blended thick "batter" forms (you may need to add in more coconut oil until you achieve your desired consistency)
Roll batter into balls (as shown above) or spoon batter into regular or mini silicone baking cups
Freeze for one hour
Store fat bombs in an airtight container in the fridge
Note: These guys do melt fairly quickly, so I would not recommend waiting too long to eat them after taking them out of the refrigerator!
Have you made keto-friendly fat bombs before? As the holidays are approaching, I am looking forward to trying some festive flavors and adding things like peppermint or ginger and nutmeg! Yum!