It is no surprise that our world is full of contaminants and pollutants. Everywhere you turn it seems there are signs, notices or just the ill effects of poor air quality. The sad reality is that these pollutants continue to rise and there does not seem to be a whole lot of action to stop it. One of the biggest things that has happened in my hometown within the last couple years is that the city has started irrigating all the land with recycled water. It smells awful, and the signs that read "DO NOT DRINK" give a clue that that water is anything but good for you. Unfortunately, that water is off-gassing harmful chemicals into the air, which go straight into our lungs.So, you say that is outside, but inside, my home smells like a combination of lemons and a fresh breath of air at the peak of Mount Lyell in Yosemite National Park! Okay, maybe not that fresh, but with all this California pollution, I have been dreaming of mountain top hikes and crisp, clean air! Well, maybe I did not shock you with the fact that our outdoor air is polluted, but would it surprise you to hear that the inside of our homes is polluted, even more so than the air outside! In fact, according to the U.S. Environmental Protection Agency, indoor air can be anywhere from two to five times more polluted than outdoor air. (1) Yikes!!
Even more alarming is the fact that dirty indoor air quality is responsible for 4.3 million pre-mature deaths per year, according to a study (2) done by the World Health Organization in 2012. Asbestos, Formaldehyde, Lead, and Pesticides are just a few of the many things that can lurk in the air we breathe. Thankfully, today there is more awareness of some of these harmful chemicals, such as asbestos, but still, so many more are being tolerated, even when they have been outlawed for years in other parts of the world. (3)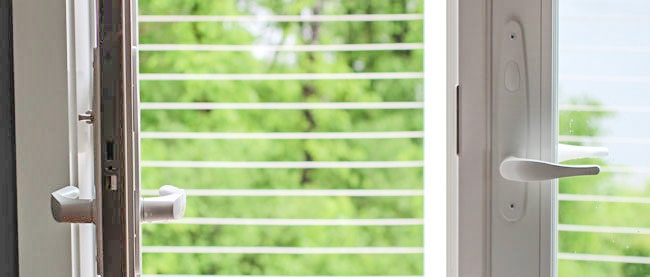 Probably the most common "offenders" of indoor air pollutants are VOCs (volatile organic compounds) and PBDEs (polybrominated diphenyl ethers). Quoting directly from the Environmental Protection Agency, "Volatile organic compounds (VOCs) are emitted as gases from certain solids or liquids. VOCs include a variety of chemicals, some of which may have short and long term adverse health effects. Concentrations of many VOCs are consistently higher indoors (up to ten times higher) than outdoors. VOCs are emitted by a wide array of products (including everything from paint to hobby supplies and dry-cleaned clothing) numbering in the thousands." (4) On the other hand, PBDEs are a class of fire retardant chemicals found on everything from the fabrics on our couches, the mattresses we sleep on, and even the pajamas we wear! (5)
All these chemicals surely have an effect on our health. And according to The International Agency for Research on Cancer and the World Health Organization, environmental rather than genetic factors, including exposure to carcinogenic chemicals, can be deemed the cause of 80% of all cancers. (6) How sad to think we may be doing so much for our health by eating organically, using less toxic personal care products, and maybe even making our own cleaning products, yet the air we breathe is still filling our bodies with so many carcinogenic substances.
Before you get too down and discouraged, might I say that all those things I just listed –should continue to be part of your daily living! However, many serious chemicals are just hard to avoid. In fact, it is virtually impossible to find any home in the US that has not been impacted by VOCs or PBDEs. These call for additional protection.
Have you considered a home air purifier? I know I had not until recently when I began to grasp just how harmful the indoor air can be, despite doing many of the right things (as I listed above). That is why Radiant Life offers the best air purifier on the market – Austin Air Purifiers. As stated from the product description, no other set of personal air purifiers come close to the level of performance that we have seen with Austin Air. At the heart of the cleaning process is the #1 ranked filter in the world as determined by a number of consumer and commercial tests. All models remove 99.97% of all airborne contaminants larger than 0.3 microns while eliminating over 3000 toxic gases and odors.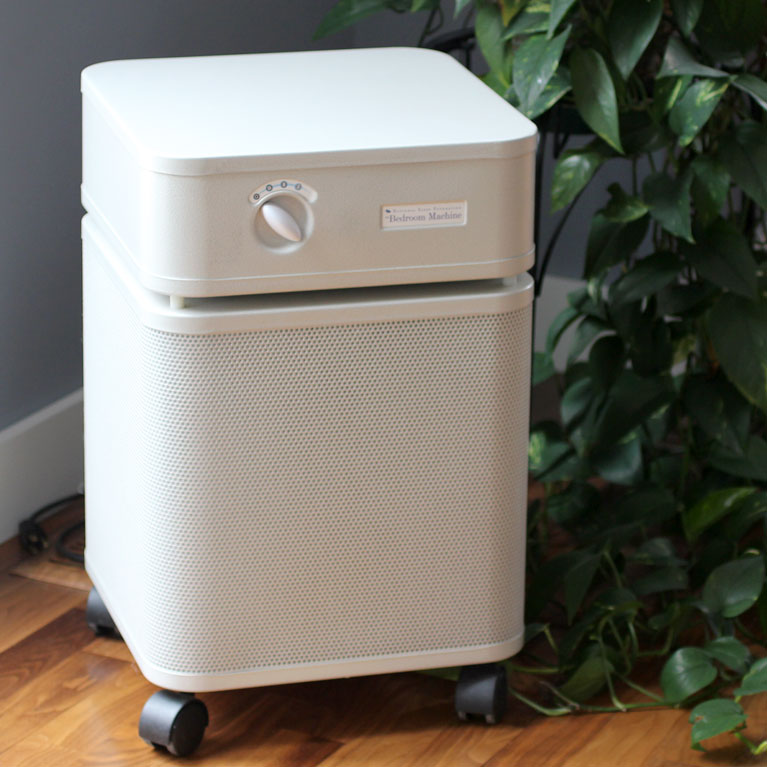 Austin Air offers nine different models to choose from to suit your different needs. From junior models, baby and pet models, and the all-inclusive "bedroom model", there is surely an option for you! Head on over to the product link above and learn more information on the various models as well as view a handy comparison chart.
Gain peace of mind by getting control of your home's air quality! Here is a throwback photo of me taking a deep breath of air back when I was a child!