The Governor of Michigan recently declared a state of emergency in Flint, MI because of high lead levels in the city's drinking water. This situation is concerning for a number of reasons. Unfortunately for city residents, the city's water troubles began back in April of 2014 after officials decided to change Flint's water source from the Detroit system, which draws water from Lake Huron, to the Flint River. Within days, residents began noticing the water's cloudy appearance and foul odor. Over the next year parents became increasingly concerned that their children were consuming water containing dangerous amounts of lead. Their fears were confirmed last September when a study released by Hurley Medical Center in Flint found that the proportion of infants and children with above average levels of lead in their blood had nearly doubled since the city switched its water source. The state's own testing produced similar findings to the Hurley study.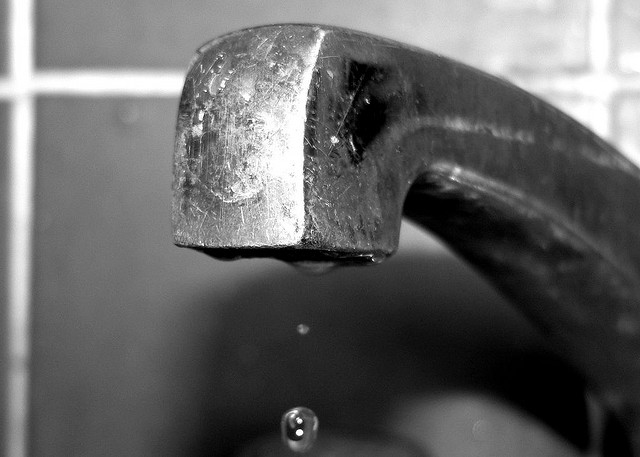 Although Flint has returned to receiving its water through the Detroit Lake Huron system, there are concerns that the river water did lasting damage to the water distribution system. Corrosion damage from the river water caused the pipes to leach lead into the city's water supply. However, officials remain concerned that damage to the pipes caused by the Flint River water will result in continued leaching of lead into the public water supply.
Unfortunately, for nearly 18 months state and city leaders largely dismissed residents' complaints, assuring them that the water was safe and being tested regularly. With the release of the blood level data, officials began advising residents not to drink unfiltered tap water. That recommendation remains in effect today with free water filters, bottled water and home water test kits currently being provided to residents through local relief organizations and the Michigan National Guard.
If you would like to support individuals and families affected by the Flint Water Crisis, there are many ways to help. We have received questions from our community asking how to protect against contaminants that may be present in their water supplies too.
The good news is that solutions do exist for removing contaminants from the incoming water supply to provide clean, safer water for drinking, cooking and preparing meals. Both Point-of-Use (POU) and Point-of-Entry (POE) and systems are available for filtering or purifying your water for everyday use.
POU systems typically get installed at your kitchen sink providing you with filtered or purified water for drinking and preparing meals. Recently, POU systems have expanded to include filtration systems that provide you with full flow filtered water at locations other than your kitchen such in bathrooms throughout your home. A variety of systems are available today which will address specific problems such as chlorine, chloramines, heavy metals including lead, fluoride, parasites and other microorganisms, bad taste, odors, and sediment.
POE systems, also known as whole house system, filters ALL the water entering your home and features a long filter life (typically 1,000,000 gallons) and requires no regular maintenance. One properly sized tank will address chlorine, chloramines, fluoride, trihalomethanes, haloacetic acids, and heavy metals including lead among other contaminants before they enter your home's plumbing while retaining essential minerals. As such, it does filter ALL your homes water including water used for kitchen and bathroom sinks, showering, bathing, laundry, dishwasher and toilets.
If you have questions, please fill out our Online Water Assessment Tool and a member of our water research team will be happy to assist you in selecting the optimal system for you and your family to enjoy safe clean water for all your daily needs.
Image credit: Flickr