What could be better than nut butter, chocolate, oats, and a little boost of energy? I love this recipe. It is so simple to make, and tasty enough that even kids will love it too. Hey, you could even throw a couple of these balls on top of some raw vanilla ice cream and make a nutrient packed dessert!
Just because something is marketed as "healthy", "energy", or "nutritious" does not imply that is indeed the case. In fact, a study of 23 different bars being sold as "health food" had more sugar in them than a Snickers bar! This study included everything from Cliff Bar, Power Bar, LARA Bar, and Honey Stinger Energy Bar. (1) While these bars may provide energy, it is not going to be long lasting sustaining energy, and may even lead to a sugar crash later.
The recipe below is full of real, whole foods, and no added sugars, preservatives, or excess anything.
The key ingredients in these energy balls are nut butter (of your choosing), chia or flax seeds, oats, coconut oil, and a little bit of chocolate! I personally love almond butter because it is versatile and does not have a super strong or overpowering taste. According to the United States Department of Agriculture, just one tablespoon of almond butter has 3.4 grams of protein. Cashew butter, on the other hand, has around 2.5 grams of protein per serving. Flax seed and chia seeds are also packed with protein. Not only that, these little seeds are full of fiber and healthy fats too.
Few blog posts go by without the mention of coconut oil and how good it is for you. In this recipe, coconut oil is used as a binder to hold the balls together more tightly. Maple syrup will give your snack just the sweetness that it needs, and lastly, who can say no to chocolate? Many health food stores sell chocolate chips sweetened with stevia so you can avoid the refined sugar all together. Otherwise, if chocolate is a no go for you, then substitute carob chips instead.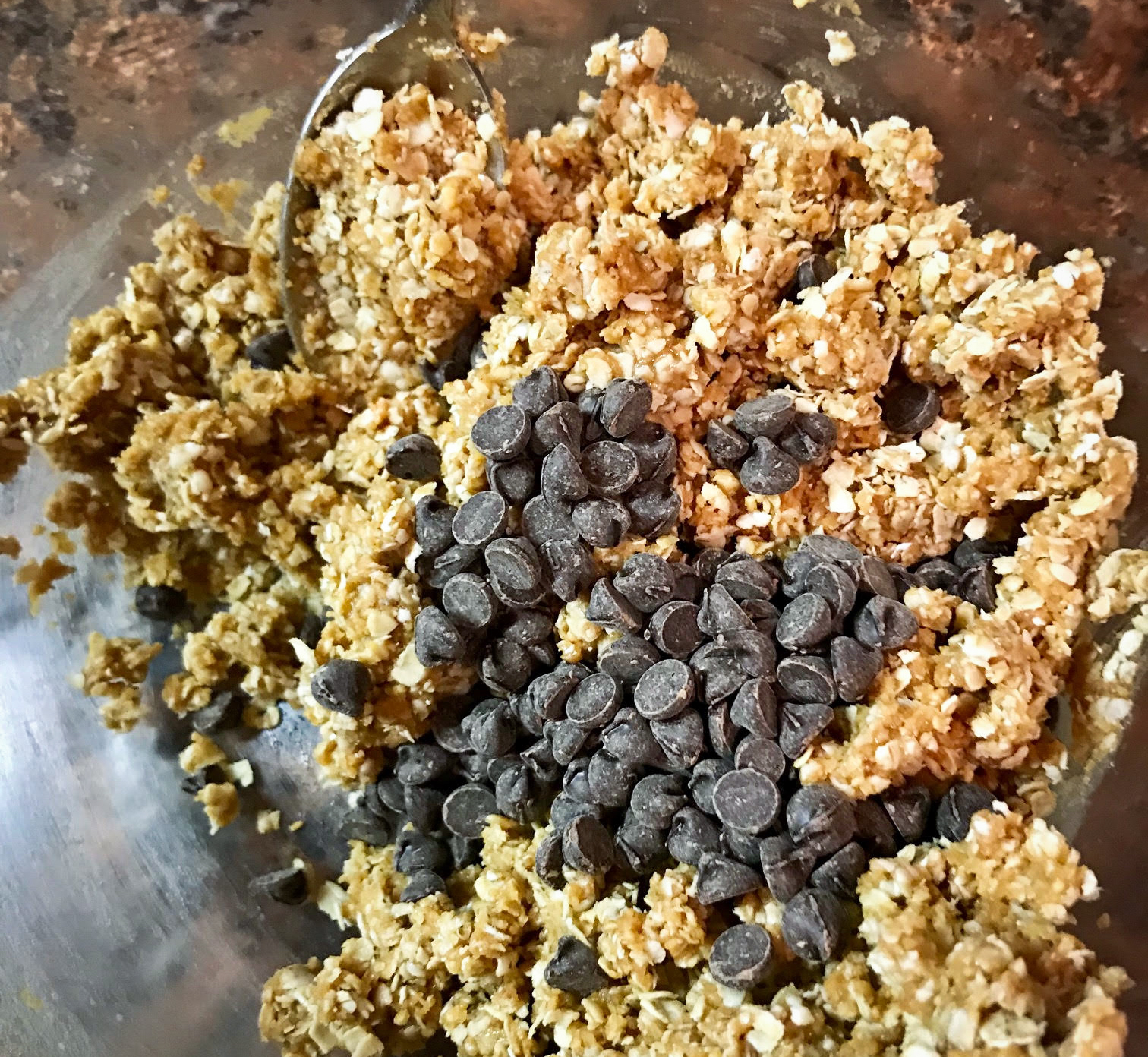 Ingredients:
½ cup nut butter
⅓ cup pure maple syrup
1 teaspoon pure vanilla extract
1½ cups gluten-free old fashioned rolled oats
2 tablespoons ground flax or chia seeds
2 tablespoons coconut oil
½ teaspoon cinnamon
⅓ cup chocolate or carob chips
Pinch of sea salt
Directions:
In a large bowl, add your nut butter, maple syrup and vanilla. Stir until smooth and well combined.
Melt coconut oil and measure out two tablespoons.
Add the oats, flax or chia seeds, melted coconut oil, cinnamon, chocolate chips and salt. Stir well until the dry and wet ingredients are incorporated together.
Add more melted coconut oil if necessary to get desired consistency.
Line a baking sheet with parchment paper.
Scoop out a heaping tablespoon of the mixture and roll into 1 ½-inch balls.
Transfer to baking sheet and continue until all the mixture is used up.
Chill in the fridge for at least 30 minutes.
Store in an a glass mason jar or airtight container such as one of these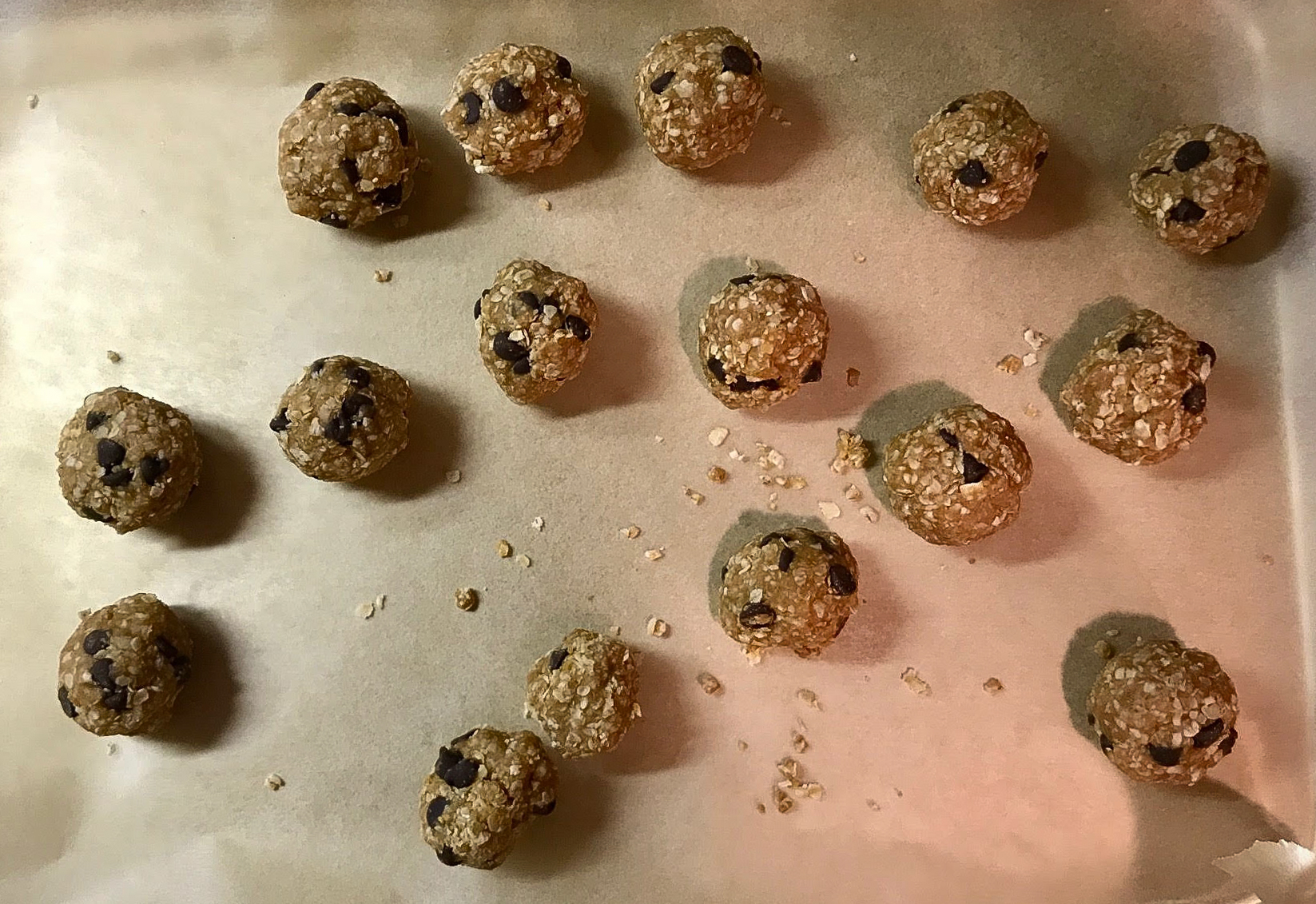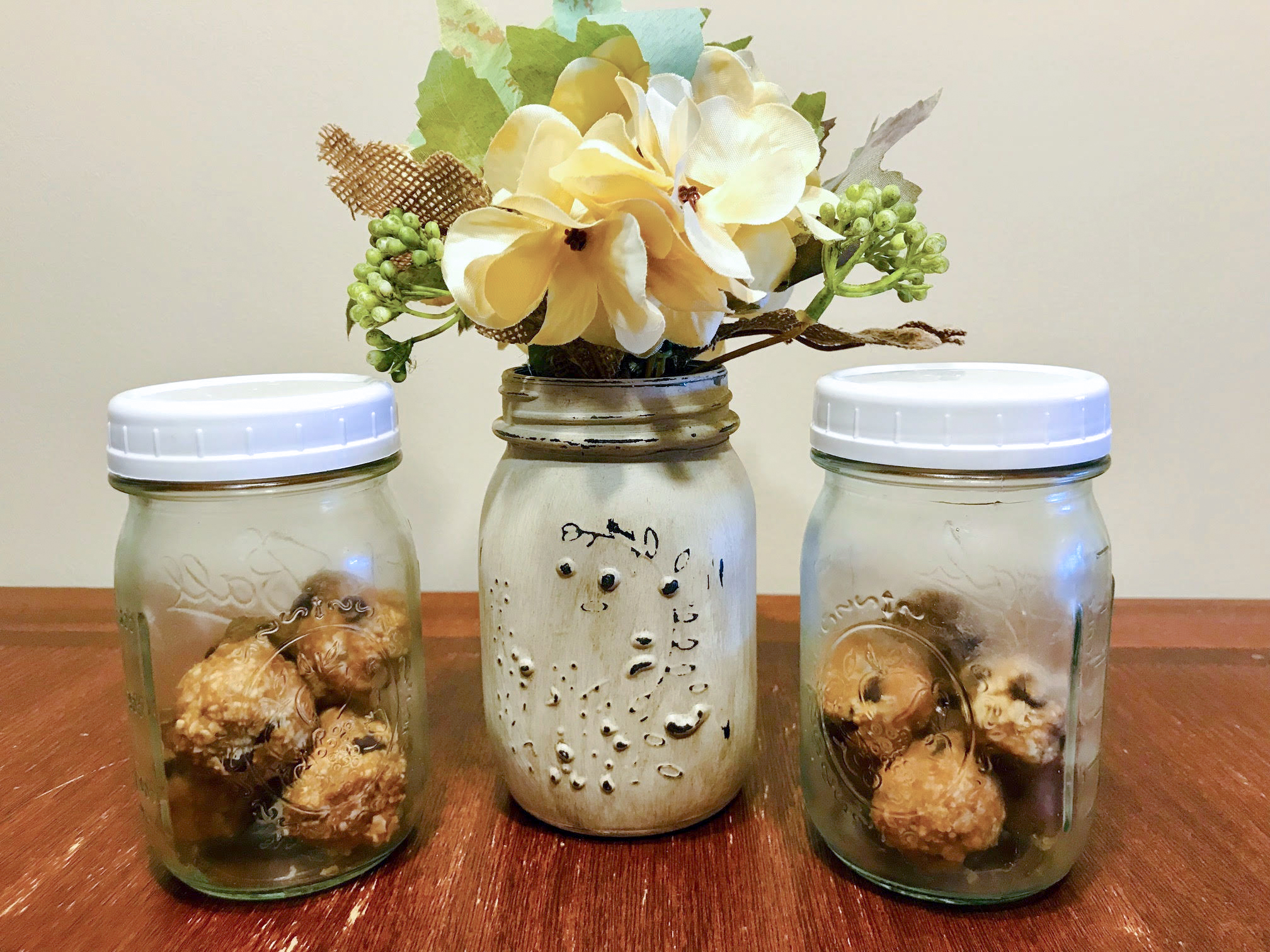 Enjoy your snacks!