Fall has finally arrived here in my little town of sunny SoCal! It is hard to believe November is upon us and yet just a few days ago my thermostat read 102 degrees! A brisk fog rolled in off the ocean over the weekend though, and today the high reached 60 degrees. I don't know about you, but in my house, fall screams "warm cup of tea," and one of my favorite recipes "Chai Spice Muffins!" I finally feel a little better about turning the oven on, and not having to blast the air conditioning to compensate for all that extra heat!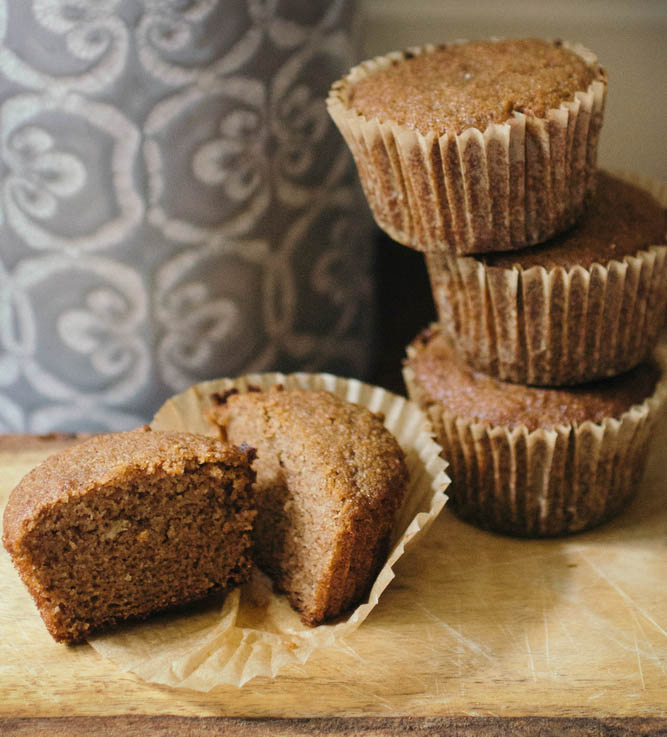 This recipe has been a favorite for a long time. It is simple to make, and yet it has so many nourishing ingredients. I also appreciate that the muffins are dairy-free and grain-free, for those who are looking for such options. The muffins are nourishing enough that my family eats them for breakfast, but they are also tasty enough to be enjoyed as a healthy dessert. I personally love my muffins with a side of sliced apples and sprouted nut butter!
The spices in this recipe can be fit to your preference. Adding more will give your muffins a pop, but if you do not want them too spiced simply follow the guidelines below.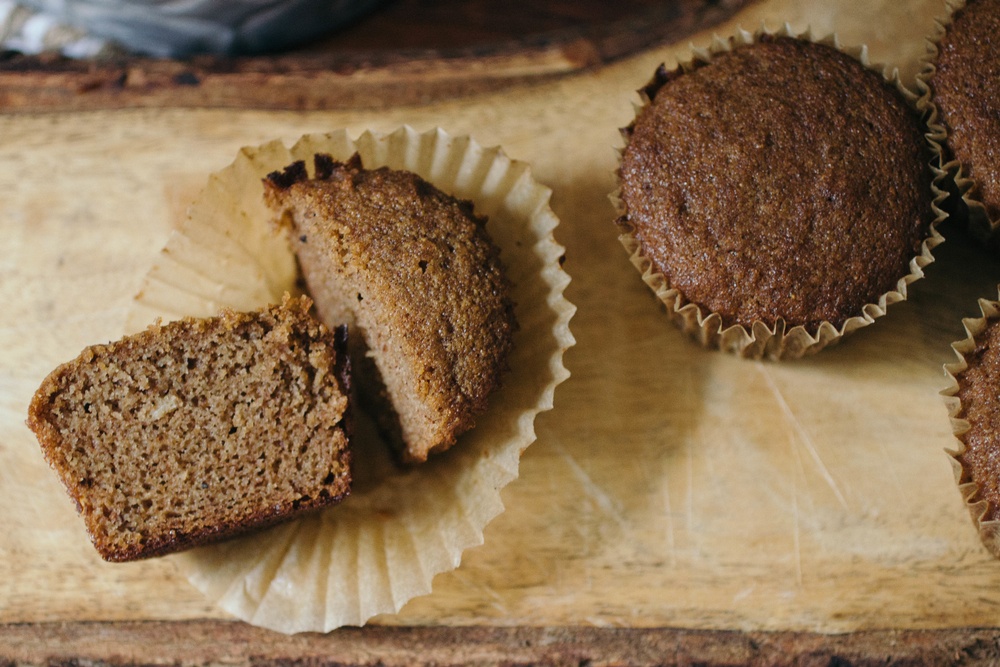 Savory Chai Spice Coconut Flour Muffins
By Andie - Radiant Life
Makes 10-12 Muffins
Chai Spice Mixture:
1 ½ teaspoons ground cinnamon
1 ½ teaspoons ground ginger
1 ½ teaspoons ground cloves
1 ½ teaspoons ground cardamom
½ teaspoon ground nutmeg
Muffin Ingredients:
½ cup coconut flour, sifted
¼ teaspoon baking soda
5 eggs (pastured are always best, but organic free range are ok in a pinch!)
½ cup coconut oil, melted
½ cup raw honey
1 teaspoon vanilla extract
Directions:
First preheat the oven to 350° F. Mix all the spices together in a small bowl and set aside. Then mix together the coconut flour and baking soda. Add the spices to the baking soda and coconut flour mixture and mix well.
In a separate bowl, whisk together all the wet ingredients – coconut oil, honey, eggs, and vanilla. It is very important that you melt the coconut oil first so that you do not end up with too much of it!
Finally mix the dry ingredients in with the wet. If you have an electric mixer that will work well to blend the ingredients so there are no lumps remaining. Mix on low until batter is fully combined. It will not be super thick, and that is ok.
Fill your muffin tin with baking cups. Then pour batter in about two thirds of the way full.
Bake for 25-30 minutes and let cool completely.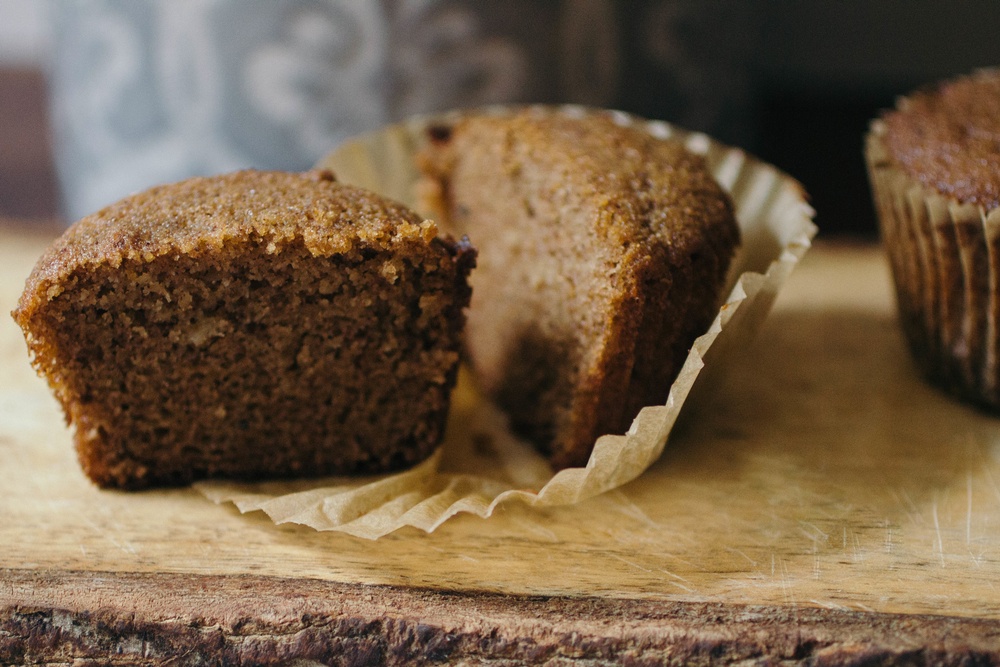 I love these muffins warm out of the oven, but they can also be stored for later. If you are going to store the muffins, I definitely recommend storing them in an airtight container and placing them in the refrigerator. They will last close to a week.

Radiant Life has some great storage containers to keep your muffins as fresh as possible. It is important that the container is airtight as well. For that reason, I really like Wean Green Containers which you can find here. They are made of sturdy glass, and are also free of other harsh chemicals. The lids seal well and keep the air out, making them overall versatile containers.
Happy baking!