Who says that renters can't have clean water? If you have been reading this blog long enough, you almost certainly will have come across a post on the importance of clean, pure water. We have written about this topic a lot here on the Radiant Life Blog. Clean water, like clean food, is so critical to life and well-being. Yes, we are passionate about it, and want to spread the word that having clean water in your household is not hard at all.
Perhaps some of you are thinking about the fact that you rent your living space, which means it is a lot harder to install a water purification system. Most rentals do not allow for re-working plumbing or making other major adjustments. I was in this very conundrum myself. For the longest time I lived in a home my family owned. We had a water purification system all hooked up and I reaped the benefits of pristine water for drinking, for cooking, and for bathing. After moving into a rental, one of my first thoughts was: HOW am I going to get a good clean water supply? A little store-bought pitcher in my refrigerator was just not going to cut it. Most pitcher systems only address chlorine in water, and don't do a thing to remove other concerning contaminants.
Well, the purpose of this post is to share that there IS hope for the renter who needs clean water. Here at Radiant Life, we offer two different systems to bring you and your family contaminant-free drinking and cooking water. Because there have been other posts on the importance of clean water, I am only going to give a short overview on that subject below, and then we'll dive right into the best water systems for renters.
Problems with Modern Drinking Water
Just because your tap water is marked "drinkable" by city standards does not mean that it is truly good for drinking. Well over 2,000 chemical compounds have been found in U.S. drinking water. Among these hazardous chemicals, the EPA has established enforceable safety standards for only 87 of them—that's less than 5%. Worse yet, the contaminants that are regulated simply have a Maximum Contaminant Level (MCL). In other words, the goal is not to eliminate these contaminants from the water supply, but rather to keep them below the level that will cause "measurable" adverse health effects. The problem is that many of these contaminants are not safe in any levels, and over time can cause chronic health suffering. (1) (2)
Some of the most common contaminants in our drinking water supply include:
Fluoride
Lead
Pesticides
Bacteria and Viruses
Copper
Arsenic (

3

)
Each of these contaminants can cause health issues varying to the degree of exposure, as well as individual immune sensitivity.
Adverse health effects can include:
Cancer
Reproductive difficulties
Neurological damage
Liver and kidney problems
Intestinal damage
Anemia
Metal toxicity (4)
Options for Renters
The good news is that both of the water filtration systems that Radiant Life offers for renters remove many of the harmful contaminants present in today's water supply.
First we'll look at the Direct Connect System. This is the filter I personally have and love. It was super easy to install, and the filters only need to be replaced every 6-18 months, depending on if you go with the full size or short model. What many people find handy about the Direct Connect water system is that it is installed right beneath the kitchen sink and produces full-flow filtered water from the faucet. This means that there is no need for a secondary spigot or separate water station.
As the description on our website states, "Direct Connect filters are made from a proprietary matrix of multiple types of activated carbon, combined with proprietary Zeolite minerals, structurally bound into a highly porous block filter form. This very unique filter will adsorb and/or exchange a variety of organic and inorganic substances including most heavy metals along with fluoride, chlorine, and difficult-to-remove chloramines. The Direct Connect will reduce a wide variety of drinking water contaminants of both aesthetic and health concern." More about the Direct Connect water filter can be found here.
The other option that Radiant Life offers for renters is the SS Gravity Countertop Filter. This attractive system sits on the countertop, and requires you to fill it with water. Water is poured manually into the upper chamber. It passes through filter candles into the lower chamber where the filtered water can be accessed via a spigot on the front of the system. The benefit of the SS Gravity Filter is that it is versatile and easy to transport. The SS Gravity Filter is compact and maneuverable, allowing it to be taken on camping trips, road trips, or any other place where crystal clean water is desired.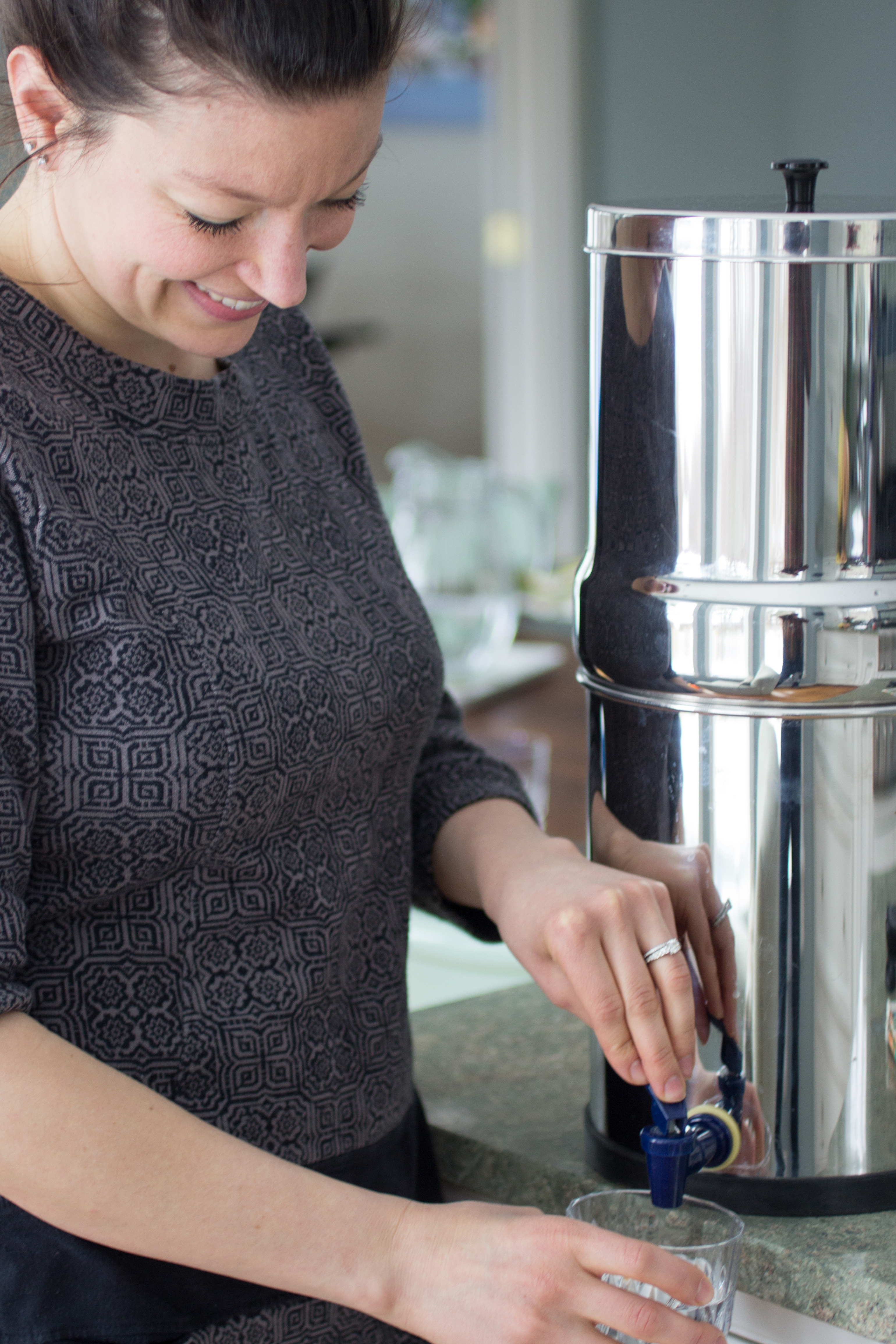 A huge benefit of this water filter is that it can also filter water that is not tap water or already considered safe by city standards. This makes it useful for camping, emergency situations or other times when safe drinking water may be hard to find.
The SS Gravity Filter uses the most advanced ceramic filter on the market. As the description states, "each filter uses a proprietary pore structure that is designed to remove very fine particles, bacteria and a host of other contaminants. Each filter also incorporates an effective antimicrobial element that provides efficient pathogenic filtration."
Whatever your living situation is, clean water never needs to be an issue. Try one of our water filtration systems today, and leave your comment below on how clean drinking water has made a difference in your body's health and well-being.